North Korean leader Kim Jong Un has officially admitted that his country is facing a food shortage. Addressing participants in a meeting of the country's top leaders, Kim said, "The nutritional situation of the people is now becoming more acute."
He added that the agricultural sector failed to meet targets related to cereals due to last year's tropical cyclones that caused floods.
There are reports of high food prices, as the American NK News website, which specializes in North Korean news, stated that the price of a kilogram of bananas amounted to the equivalent of $45.
North Korea closed its borders in order to contain the spread of Covid-19.
As a result, trade with China has fallen sharply. North Korea relies on China to import food, fertilizer, and fuel.
North Korea also suffers from international sanctions imposed over its nuclear programs.
During the meeting, Kim said the national industrial production rose by a quarter compared to the same period last year.
Expectations indicate that officials will discuss relations with the United States and South Korea during the event, but no details have yet been announced.
In April, Kim rarely acknowledged looming difficulties; He called on officials to "begin another arduous process, more difficult, aimed at alleviating the difficulties of our people, even a little."
North Korean officials use the term "hard march" to refer to the suffering during the famine in the 1990s, when the collapse of the Soviet Union deprived the country of much-needed aid.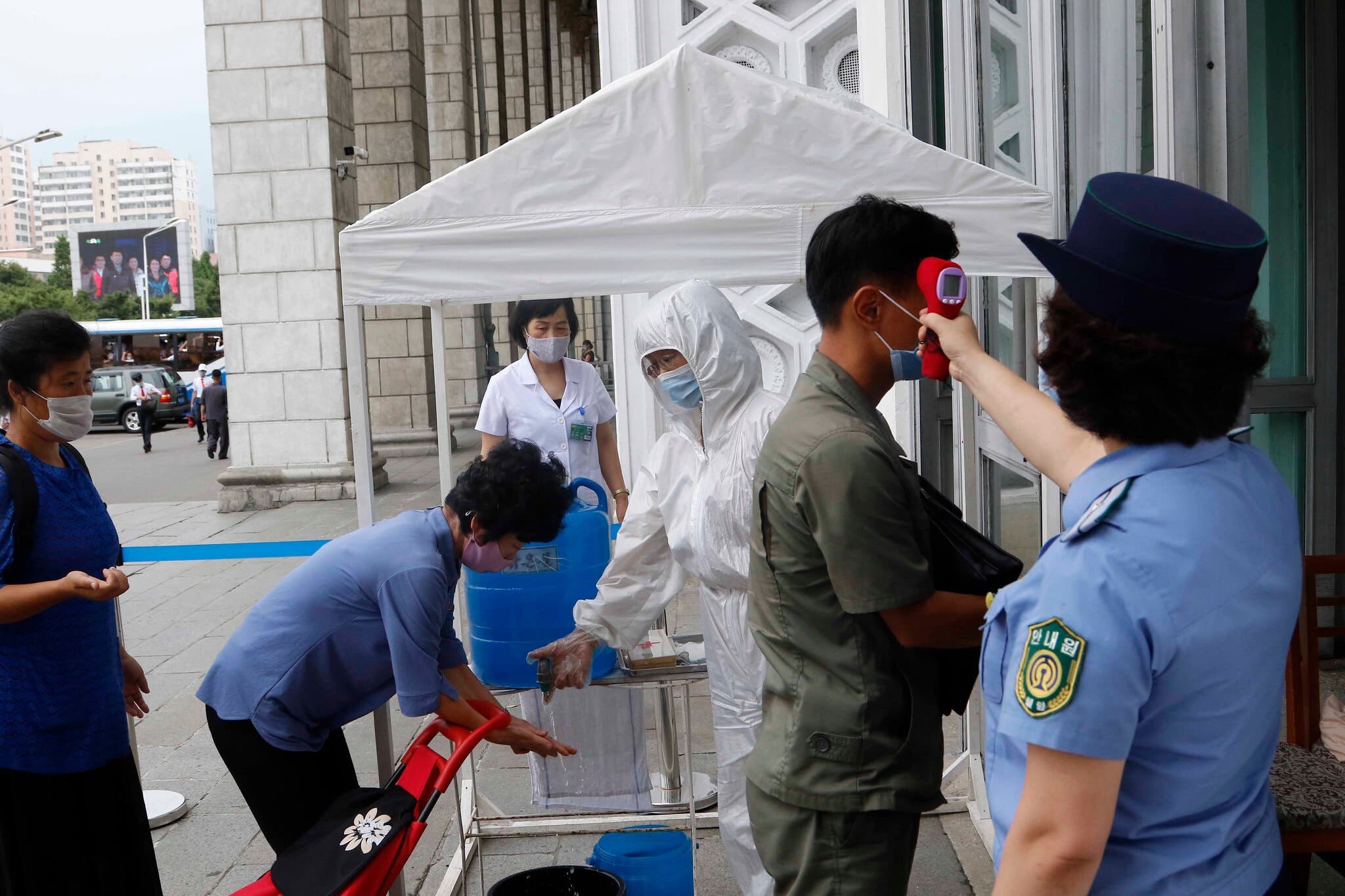 from North Korea
It is not known how many North Koreans died of starvation during that period, but estimates indicate that the number of deaths reached three million people.
Prepare for "dialogue as for confrontation" with America مع
North Korean media quoted leader Kim Jong-un on Friday as saying that Pyongyang should prepare for "dialogue as well as confrontation" with Washington under US President Joe Biden.
The official news agency said that during a plenary session held Thursday by the Central Committee of the ruling Workers' Party of Korea, Kim outlined the general principles of the strategy he will pursue in the relationship with Washington, and the "political direction of the new US administration" headed by Biden.
The agency added that the North Korean leader "stressed the need to prepare for dialogue as well as confrontation, especially to be fully prepared for confrontation in order to protect the dignity of our country."
The leader of the one-party state about the food situation came during his speech before the Central Committee of the ruling Workers' Party, which started its work this week in the capital, Pyongyang.
.