Passionately seeking those captivating lights, a Saudi photojournalist was able to monitor the Milky Way, to come out with a package of "dazzling" images for their accuracy and beauty.
Photographer Ali Al-Suhaibani told Al-Arabiya.net that the Milky Way is one of the most attractive scenes for photographers who follow its location. In the Tabuk region, northwest of Saudi Arabia, specifically in the village of Jeddah, which is about 100 kilometers from Tabuk, the spot is characterized by a natural geographical diversity from the rest of the places in Saudi Arabia, and the experience of photography and exploration in it is distinctive and enjoyable due to its high mountains and strange formations and valleys.
He added, "After a long search for a distinctive rock formation suitable for photographing it with the Milky Way at night, I found the strange and appropriate rock formation, and it was surrounded by mountains."
Milky Way in the Tabuk sky
How is the Milky Way filmed?
Al-Suhaibani explained that one of the important things to photograph the Milky Way at night is to stay away from city lights by at least 50 kilometers, to see the stars clearly and photograph the galaxy, and the appropriate times to photograph the galaxy during the summer period are starting from the month of March in the southeast direction.
And about his most important participations, he showed that he showed his clips in many local and international exhibitions, and he has won several local and international awards for scenes observing nature, and from high angles through aerial voting.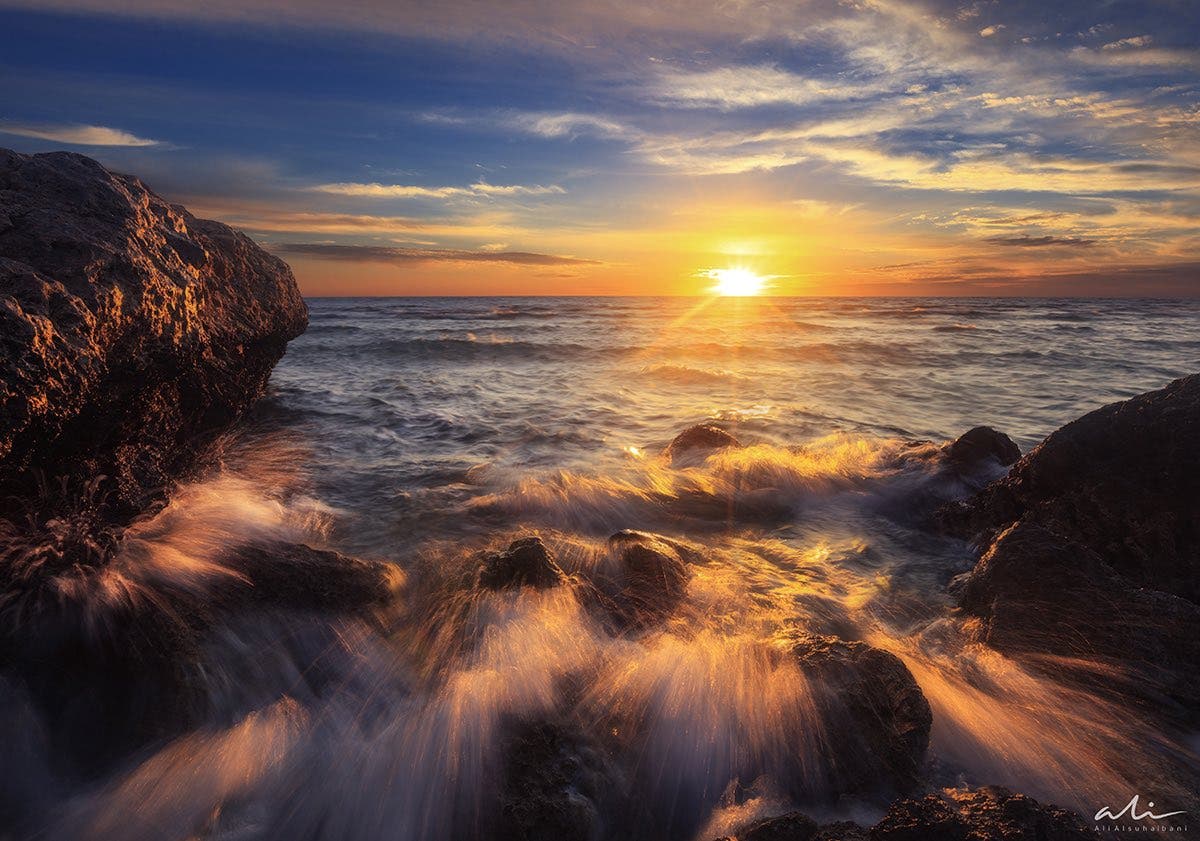 Artistic compositions in photography by Ali Al-Suhaibani
Beginnings of professional photography
Al-Suhaibani began practicing photography since 2009, using a mobile phone, as he loved to document all the details. After that, he acquired a small digital camera, and began to explore and learn the subtleties of photography, and established a small studio inside the house, as he was fascinated by the nearby deserts in the moments of sunrise and sunset.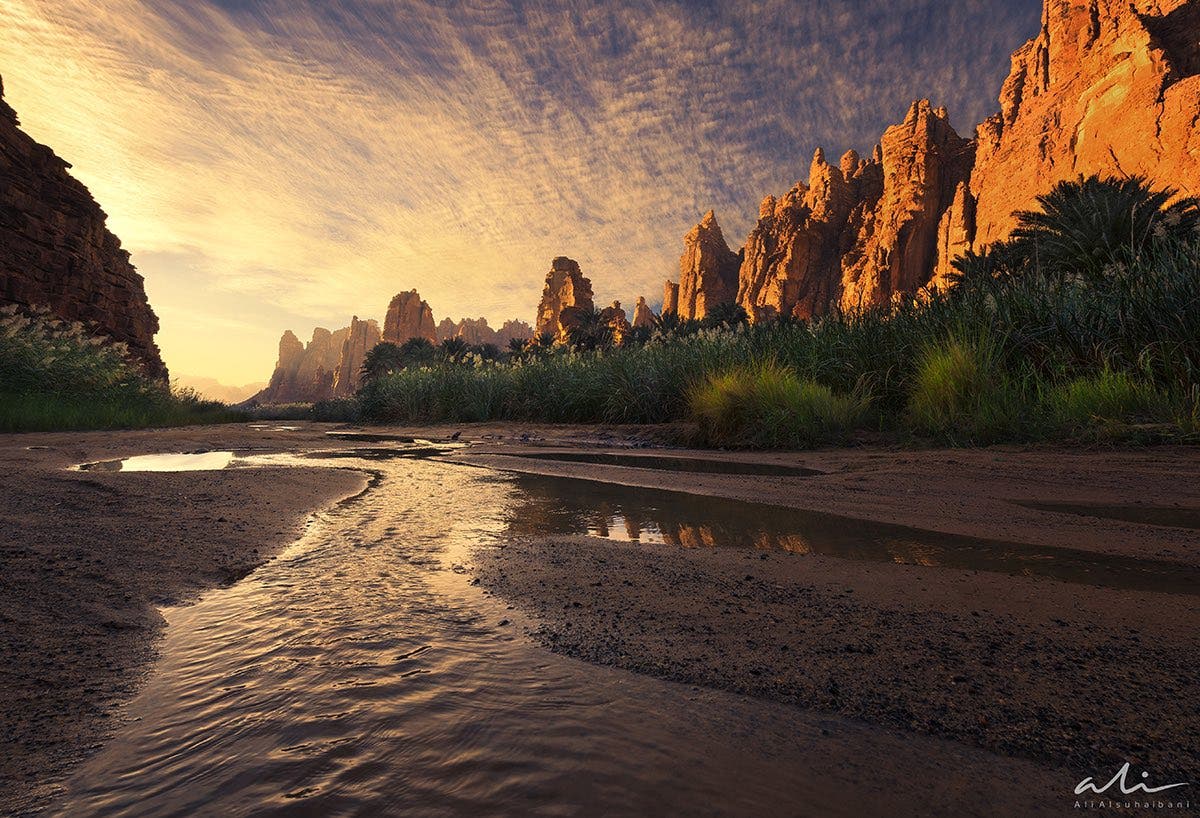 The aesthetics of photography by Ali Al-Suhaibani
In a later period, he decided to buy a professional camera in 2012 and specialized in landscape photography, taking advantage of Saudi Arabia's distinctive geographical diversity of plains, valleys, mountains, deserts, seas and islands.
In 2017, he acquired a small aerial photography plane equipped with a camera, as he was fascinated by the view of the earth from the sky, to continue documenting the most beautiful places in Saudi Arabia.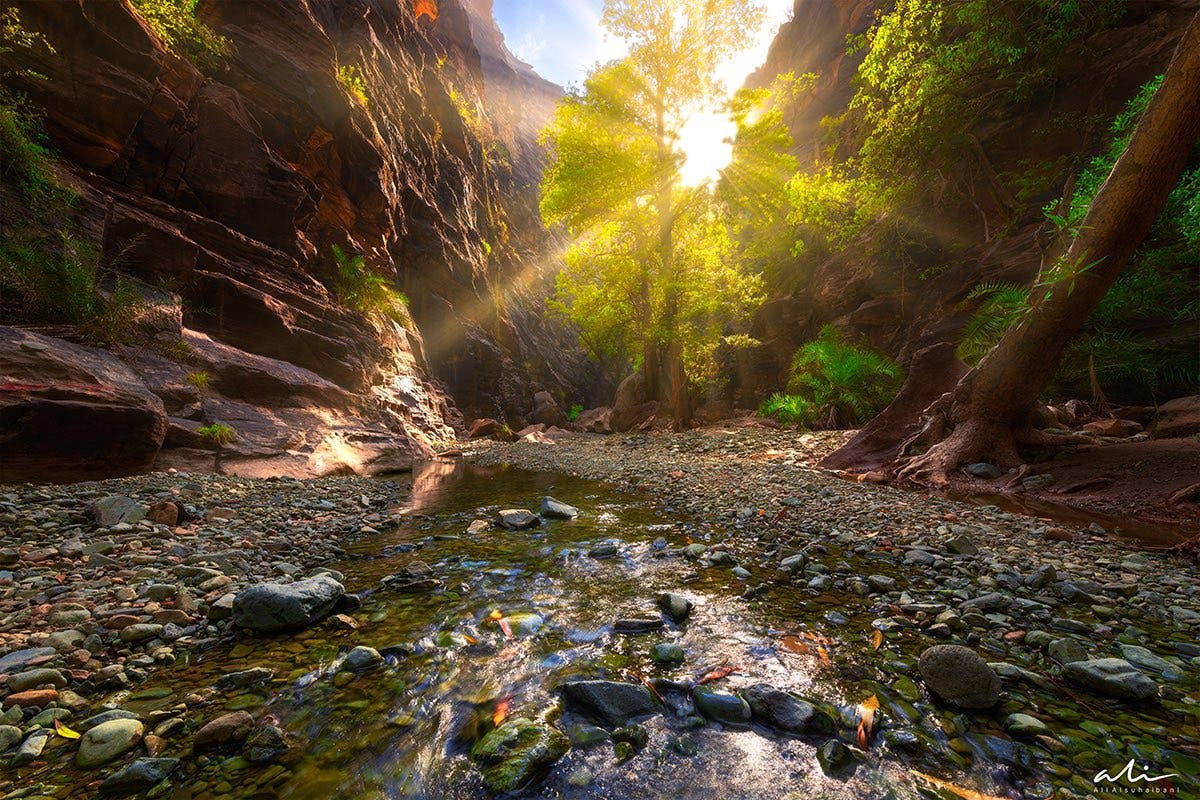 From the work of the photographer Suhaibani
.