Between takbeer and supplication, and tongues blazing with the remembrance of God, the pilgrims continue to complete their rituals on the first days of al-Tashreeq, while the guests of the Most Merciful remain on the days of al-Tashreeq in Mina, remembering God and insisting on supplication, and they complete the stoning of the three Jamarat, starting with the small, then the middle, then the major Each of them with seven pebbles, after they threw the Jamarat Al-Aqaba yesterday.
The prayer of the pilgrims
In a spiritual atmosphere, the pilgrims enjoy peace, and a package of organizational and preventive measures, to achieve the goal of a safe pilgrimage, to ensure that pilgrims perform the ritual of throwing the three Jamarat easily and easily, which comes through the integration of government and private agencies, in providing all services to pilgrims, according to prior plans. They are surrounded by all the services they need, such as hospitals and health centers that provide services around the clock, in addition to the ambulance centers of the Saudi Red Crescent Society.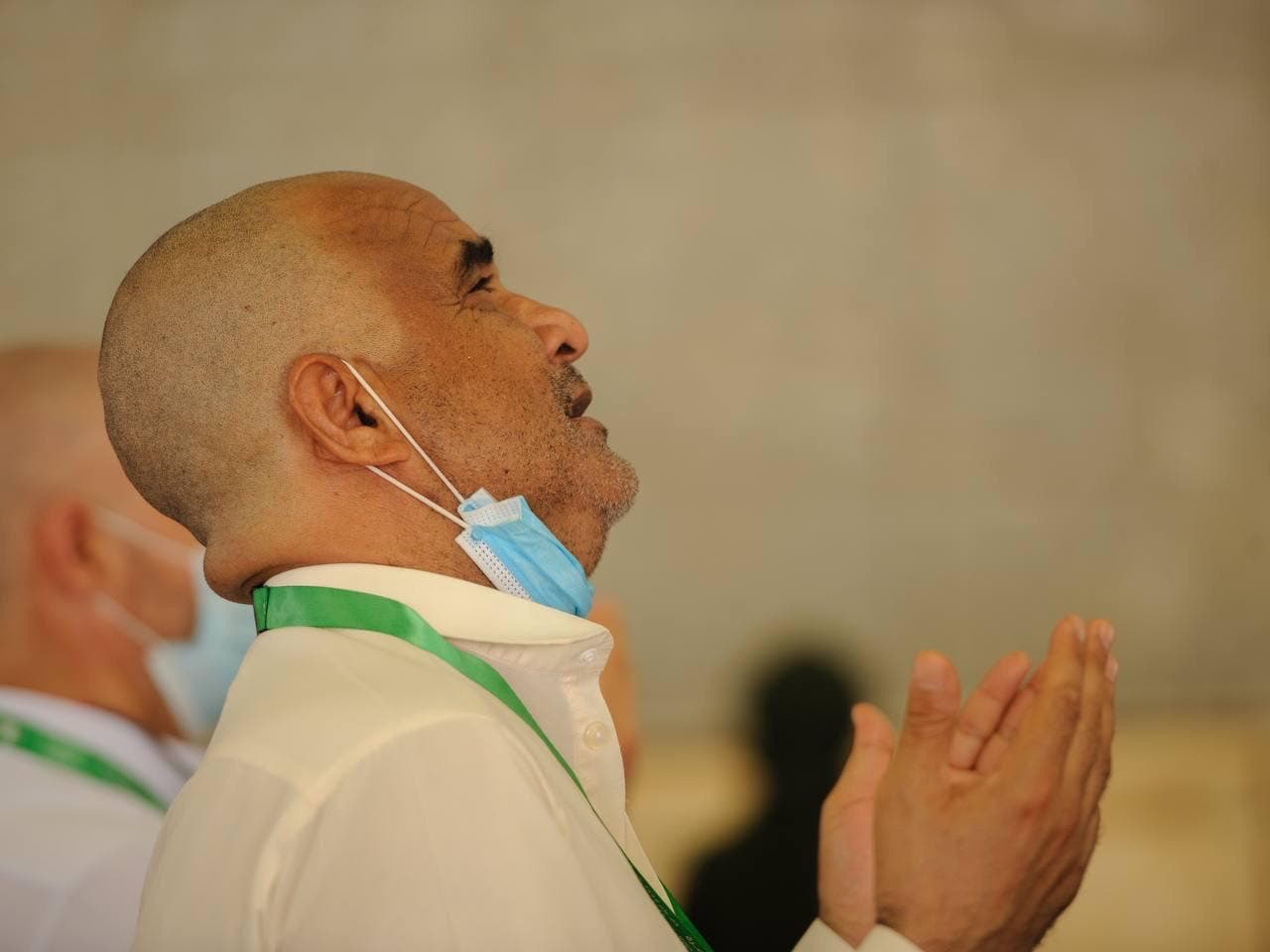 The prayer of the pilgrims
Since this morning, and after the pilgrims declared their "first dissolution" yesterday, the pilgrims were dispatched via buses from their camps in Mina to the Jamarat Bridge with its multiple roles to throw the pebbles according to the precautionary measures; As they were united on the bridge layers in succession to throw the pebbles and the plans of the grouping prepared for that.
.