Between nature and the mixing of trees with water, green oases and running water, and natural forests of acacia, Sidr, Samar and Salam trees, in the heart of the desert northeast of Madinah in the Palm Center Ghorab Dam, natural shots appeared similar to realistic paintings that express the beauty of these sites documented by the lens of the photographer Raed Al-Ofi.
Speaking to Al Arabiya.net, Al-Awfi indicated that he is a follower of beauty in the Kingdom, which he is keen to document to become an artistic message that expresses the beauty of nature in the Kingdom in various cities, and that this beauty is not limited to one city.
He added that the location of the Ghorab Dam in the center of the palm is one of the wild parks frequented by the residents of palm trees and the neighboring villages, where the nature is charming, and the wild acacia trees, which form a forest of charming natural trees and is characterized by splendor.
The Nakhil Center is historically known as Nakhil. The Nakhil Center is located north-east of Madinah and northwest of Al-Hanakiyah Governorate, 35 km away from it. The road linking the governorates of Al-Had and Al-Shamli and Al-Hanakiyah governorates passes through it, as well as the Al-Madina-Hail Expressway. The center extends over a distance of 65 x 60 km. Some areas are more than 70 km away.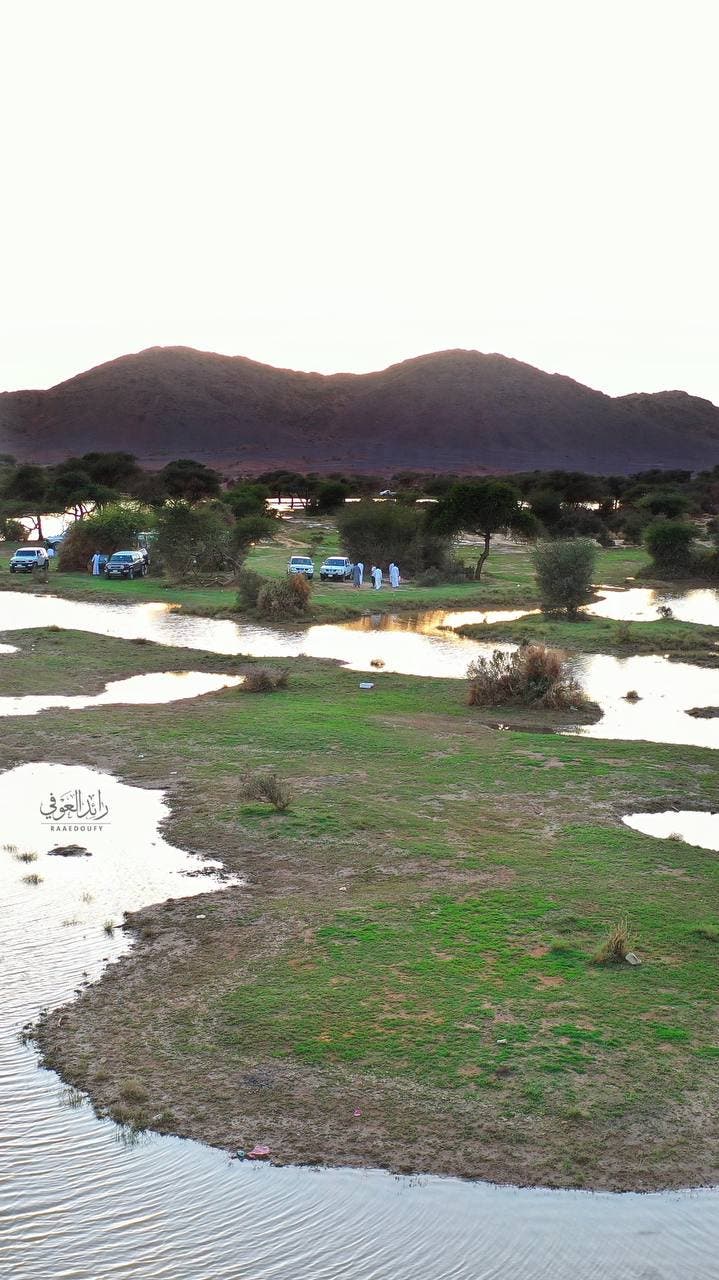 It is mentioned that the center of the palm was named by this name in derivation from the palm tree, and it is an oasis of rich water whose historical name was tormented by the matter. patchwork invasion.
The date palm is also distinguished by the abundance of dams built by farmers at the beginning of this century, and the country numbered eleven dams, namely, Al-Nahitah Dam, Ghorab Dam, Jethalih Dam, Lahamer Dam, Dhara Dam, Abu Ghasha Dam, Qusaiba Dam, Abu Hanak Dam, Abu Salila Dam, Al-Arous Dam and South Ahmar Dam.
Of the main valleys, which are Wadi Al-Nakhil, Wadi Al-Jafran (Abu Ghasha), Wadi Dhara, and Wadi Ahmar (Al-Murr).