New Delhi: If it rains in Centurion and is not interrupted on the 2nd day, the game is over in 3 or 4 days Indian team Former player of the Indian team and former chairman of the selectors as having won Sarandeep Singh Said.
In the first Test against South Africa at Centurion Indian team Recorded a historic victory by 113 runs. It has changed its position of not having won at Centurion so far and has beaten South Africa. Virat Kohli also became the first captain to win 2 Tests in South Africa.
This year Indian team It was the 8th Test victory to receive. The fast bowlers of the Indian team who performed well were the main reason for the victory. The fast bowlers took 38 of 40 wickets at this ground which was favorable for fast bowling.
Former player of the Indian team on the success of the Indian team Sarandeep Singh As stated in the interview:
"I hope to win the Test series 3-0 against South Africa. South Africa's batting is not special. Deal Elgar, Quinton Deacock, and Markram are the only hopefuls. In it Quinton de Gock announced his retirement. Markram, if the Indian bowlers are in crisis for Elgar, can not win for sure, Indian bowling is strong.
The first test lasted for 5 days due to rain. Otherwise, the game would have ended on the 3rd or 4th day. It is a matter of great pride that India are the first team from Asia to beat South Africa in Centurion.
Big congratulations to Rahul Dravid who will be coaching the Indian team for the tour of South Africa. It is very difficult for them to bring down South Africa in their country. It is a great honor for India to win. Virat Kohli led the team and fast bowlers Mohammad Shami bowled brilliantly.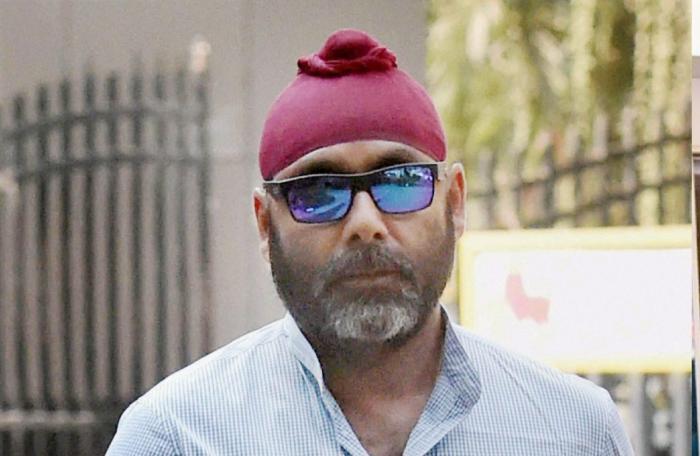 The bowling came back despite going to Bumrah due to an ankle injury and Siraj's crisis bowling was in favor of the Indian team. I'm only talking about batsmen, but look at our bowlers. Congratulations to Ravi Shastri and now Rahul Dravid. Bowling coach Bharath Arun should also be commended. Has produced many players over the last 5 years.
Mayang Agarwal did not get a chance in many matches but he played better in this Test. Rahul has been playing better in every match. Rahul, who started his career in T20 matches only, is currently making his Test debut.
Not only Rahul Dravid but also batting coach Vikram Rathore. He spends a lot of time with the batsmen and gives advice. Rathore's advice is important for batsmen to bat until the last row. Rahul works hard. He can also bang in the midfield and play as a starter.
Virat Kohli is the best captain. But, he is not performing well as a batsman yet. The goalie has not scored a single century in the international arena for the last 2 years. The goalie, who has scored several centuries, is unable to score a single century. The goalie was out for 70 to 80 in England. The goalie must play with confidence.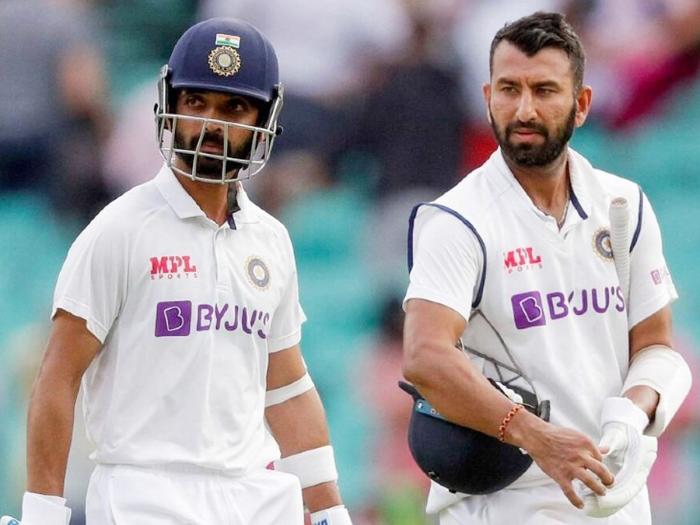 Rahane and Pujara both need to focus on batting. If Rahane added some runs in the first innings, Pujara did not even add that. The pressure on Rahane has increased as Shreyas Iyer has scored a century. Rahane's 30 to 40 runs could not retain his place. Coach Dravid is happy to support the senior players at a time when the selectors have to make tough decisions.
Rahane and Pujara are in a position to prove themselves as young players like Priyank Punchal and Shreyas Iyer cannot be seated for long and the pressure has increased. Not only this but also Shubman Gill, Prithvi Shah, Devdat Padikkal are waiting. Pujara and Rahane are under intense pressure. "
Thus Sarandeep Singh Said.
.