In Russia, the number of car dealerships selling and servicing Chinese brand cars has increased dramatically. Dealers that used to sell models of European, Japanese and American companies are actively switching to cooperation with automakers from China. In the short term, experts expect a serious expansion of "Chinese" dealers in the regions. Details – in the material "Izvestia".
China is on the rise
During the year, 522 new dealers of Chinese auto brands appeared in Russia. Such data are provided by the analytical agency Avtostat. During the same period, 143 dealer contracts were terminated with car dealerships that sold and serviced cars from China. Thus, at the moment there are 1114 dealers of Chinese brands in our country. As of the end of the first quarter of last year, there were 735 car dealerships in Russia specializing in cars from China. During the year, the number of "Chinese" dealers increased by 52%.
The growth engine was the Omoda brand. Despite the fact that so far this brand is represented in our country by only one model – C5, since the end of last fall (the first dealer opened in Moscow on November 23), this Chinese automaker has opened 119 car dealerships in Russia, according to a report by Avtostat. Also during the year, the number of Exeed dealers increased by 58, Chery increased the number of its car dealerships by 57 units, and Geely by 45. Haval – by 11.
Photo: RIA Novosti / Mikhail Voskresensky
Do not lag behind the brands that have been present on the Russian market for quite a long time, and new brands. At the moment, there are 19 Skywell car dealerships, 18 Voyah dealers and 11 Tank dealers in Russia. In mid-March, the first Kaiyi showroom in Russia opened in Moscow. According to Zhang Jibo, Sales Director of Kaiyi in Russia, about 80 car dealerships of this Chinese brand will appear in our country by the end of the year.
At the same time, a number of "Chinese" dealerships were forced to close last year. For example, all Brilliance (23 showrooms) and Lifan (18 showrooms) dealers switched to working as service stations. First of all, this is due to the actual cessation of sales of cars of these brands in the country – according to statistics, in 2022 only 166 Lifan cars and only six Brilliance cars were sold.
Some leave, others come
The vast majority of Chinese car dealerships that appeared last year have opened in place of dealers who previously sold and serviced European, Japanese and American brands, experts say.
Photo: RIA Novosti / Alexey Filippov
— After a number of auto companies left Russia, as well as the cessation of deliveries of new cars from dealers who previously cooperated with them, the choice remained small. Either close or refocus on Chinese automakers," Igor Morzharetto, partner at the Avtostat analytical agency, told Izvestiya.
According to him, Chinese manufacturers now have a fairly large selection of partners who will sell and service cars in our country. This gives them the opportunity to quickly start working in regions where there were no car dealerships of a particular automobile brand from China before or where it was not represented strongly enough, the expert thinks.
In the near future, it is in the regions that Chinese car showrooms will be actively developed, primarily for brands that have long been present on the Russian market (Haval, Geely, Chery), Alexey Podshchekoldin, vice-president of the Russian Automobile Dealers Association, predicts. According to him, in large cities, the salons of these brands in the foreseeable future "may be crowded."
– New Chinese brands will first of all open dealerships in megacities. Automakers that have been present on the market for a long time will begin to actively expand their network in the regions," he noted at the intersectoral automobile congress.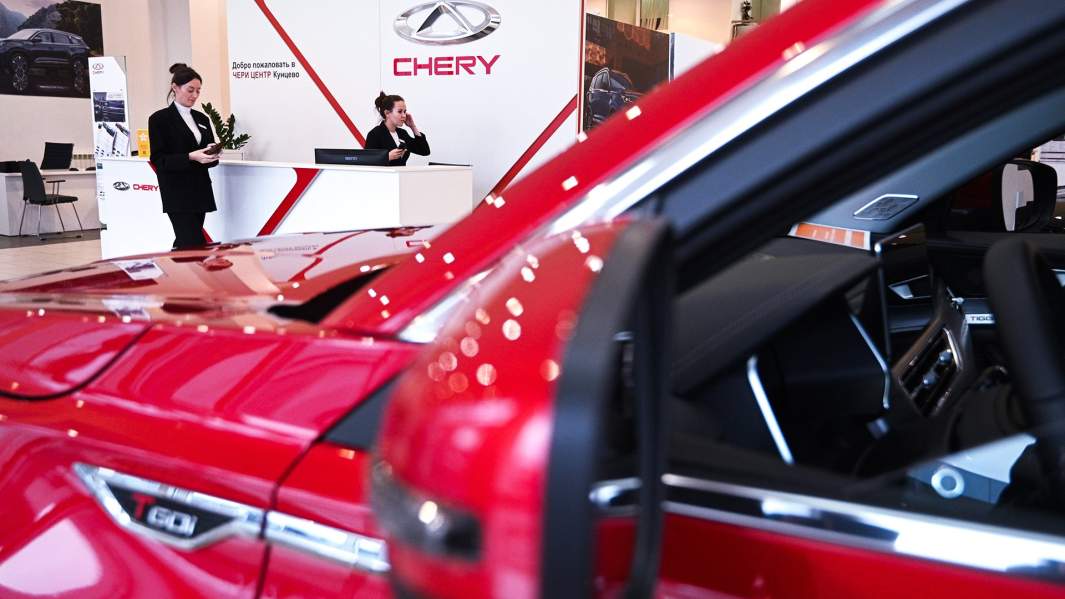 Photo: RIA Novosti / Ramil Sitdikov
Looking for strong partners
Automakers from China are interested in partnering with car dealerships that previously sold cars of other brands. According to Valeria Tarakanova, Director of Operations at Geely Motors Russia, the company is actively attracting dealers who have previously worked with other car brands.
— We are interested in attracting strong dealers of departed brands to the Geely network. They have extensive experience, have the necessary knowledge and skills to sell and service cars," he said.
A similar strategy is followed at Kaiyi. For example, the first dealer center of this brand, recently opened in Moscow, was previously engaged in sales and maintenance of Nissan and Infiniti cars. Igor Gorlachev, director of the Kaiyi dealer network development department, noted that the company has quite loyal requirements for potential partners.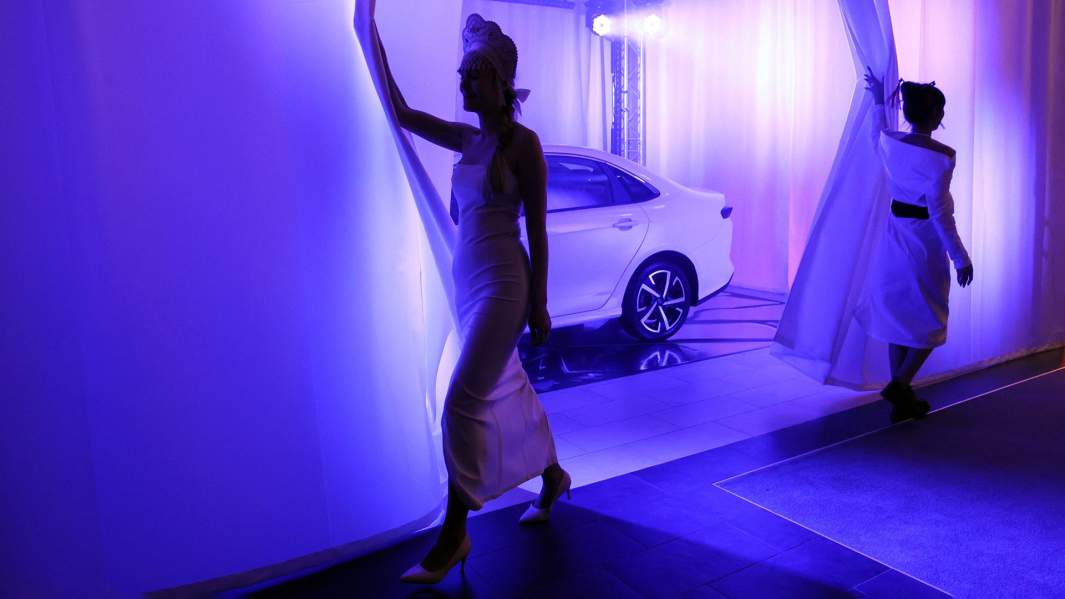 Opening of the first Kaiyi dealership
Photo: RIA Novosti / Vitaly Belousov
"We are not asking you to make significant investments and build palaces in an open field, but only rebrand existing salons," he stressed.
Involving former dealers of other brands as partners is a logical and correct decisionsays Sergey Burgazliev, an independent consultant on the automotive industry.
— This will reduce the investment required to open a dealership. In addition, the dealership and service area staff already have the necessary skills and knowledge, which will not be difficult to adapt to the standards of the new brand.the expert noted.