Last year Cryptocurrency Trade Condemning the circular issued by the Reserve Bank in this regard, Cryptocurrency Removing the ban on trade Supreme Court Ordered.
Digital currency after court order Trade It is becoming very popular among Indian investors especially small investors. Cryptocurrencies, including bitcoin, continue to grow.
With investors in mind, regarding the uncontrolled growth of cryptocurrencies in India Reserve Bank And market regulator Sebi were also concerned.
Steps are being taken to bring a new bill for this in the winter session of Parliament.
Accordingly, it is said that the federal government may prohibit the use of cryptocurrencies for transactions or payments and that there may be some form of standardization measures.
The bill is being developed under the name Cryptocurrency and the Official Digital Currency Regulation Bill 2021. The bill is expected to continue to be the official digital currency creation project in India.
In this case, cryptocurrency has been standardized in many parts of the world. Whereas there are restrictions.
Although most of these countries do not legally recognize cryptocurrencies, they have taken some steps to recognize the value that these digital units represent.
Like India, many countries are moving towards action with the introduction of digital currency with the support of their central bank.
Indian Reserve Bank It is said that the digital version of the Fiat coin that is planned to be introduced can be exchanged with the support of blockchain. Let's see how other countries handle cryptocurrency.
Canada:
Canada was one of the first countries to adopt crypto. The Revenue Commission of Canada generally considers cryptocurrency as an object for the purposes of the country's income tax law.
A currency is a digital representation of the value that can be used for investment purposes and can be exchanged immediately for funds or for a virtual currency that can be exchanged for funds.
Israel
Under the Financial Services Act, the definition of financial assets includes virtual currencies. Israeli Security Regulator Cryptocurrency Considers a security object.
At the same time, the Israeli tax authority has defined cryptocurrency as an asset and taxed 25 percent of its capital gains.
Germany
The German Financial Oversight Commission qualifies virtual currencies in units of account. Assumes a crypto token. This is because cryptocurrency is not used for exchange like currency.
Citizens and legal entities may purchase cryptocurrencies or Trade Yes, they can only do this through exchanges and guardians licensed by the German Federal Financial Supervision Authority.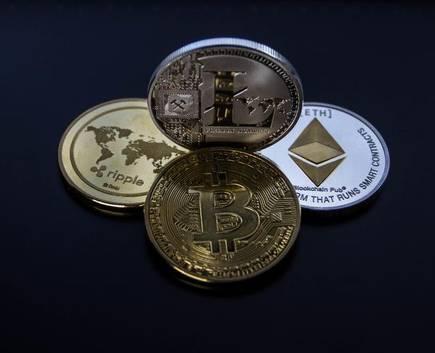 Britain
Crypto assets are not considered currency or cash, and cryptocurrencies have a unique identity and are therefore defined in the UK as being directly comparable to any other type of investment activity or payment method.
United States
Different states in the United States have different definitions and terms for cryptocurrencies. The US federal government does not recognize cryptocurrencies as legal tender. However the definitions given by the provinces recognize the decentralized nature of the virtual currencies.
Thailand
Digital property businesses need to apply for a license. Unfair trade practices will be monitored.
Earlier this month, Thailand's oldest Siam Commercial Bank, local Cryptocurrency The Exchange announced the move to buy a 51% stake online.
.