Amid the mountains and the beauty of the archaeological desert of Saudi Arabia, the American artist Will Smith appeared taking pictures with the Saudi audience in many Saudi sites, during his first visit to which the star Johnny Depp, who participated in the activities of the Red Sea Film Festival, hosted by Jeddah last December, preceded him.
Will Smith in Saudi Arabia
This visit was an occasion for Smith to get acquainted closely with the archaeological areas in the city of Al-Ula, enjoying while he was spending exploratory moments in the embrace of the nature of Al-Ula in northern Saudi Arabia, while attending the conclusion of the Al-Ula Camel Cup.
Smith visited the Al-Hijr site, which is included in the UNESCO World Heritage List, in addition to the "Fame: Andy-Warhol" exhibition, which is hosted by Maraya Hall. The great international star, Will Smith, enjoyed exploring the legacy of ancient buildings in the land of civilizations, and the innovations of modern architecture in it, while surrounded by nature. AlUla with its charm and purity.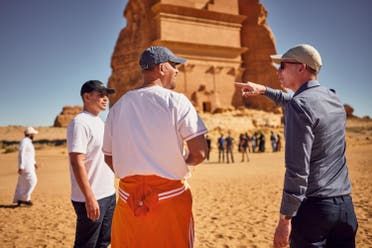 Will Smith during his visit to archaeological sites
The international artist was also seen in a number of tourist and heritage sites, in addition to attending the last day of the international event, the "Al-Ula Camel Cup", which is the hump of racing and the culmination of the camel racing season in the Kingdom of Saudi Arabia.
Will Smith also took pictures with some visitors while touring the heritage village, and tasted Saudi coffee with Swizz Beats, who gave him a gift from a Saudi Bronx store before leaving the site.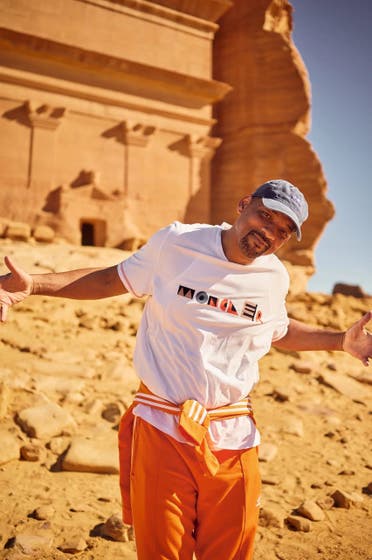 Take souvenir photos