When you first arrive in Bansko, you may feel like you've stepped back in time, to a time when things were simpler.
Birds nest on telegraph poles, groups of grandmothers in headscarves chat under apple trees on the corners while gypsies on carts herd their horses along the roads.
Above the red roofs, the marble peaks of the Pirin Mountains, southwest of Bulgariaparade down the pine-covered slopes and hover over the city and its ski resort like the outstretched wings of a dragon.
But on a warm day early this summer, more than 700 entrepreneurs and self-employed workers filled the cafes of this provincial city of 10,000 inhabitants in southwestern Bulgaria. A mix of languages, from Hebrew to Japanese, filled the air.
Inside a building in the central square, a young German extolled the virtues of a four-hour work week to a packed auditorium, while in the local park hundreds of so-called digital nomads spoke on topics ranging from artificial intelligence to strategies. networking and health advice.
In the evening, a heaving mass of festival-goers danced and drank late into the night at an open-air bar.
In the last four years, the Bansko Nomad Festival It has gone from being a small meeting to the world's largest annual celebration of the digital nomad life.
This week of revelry features dozens of live-streamed talks, group dinners, and activities like bonfire parties and rafting, all organized by a small army of volunteers.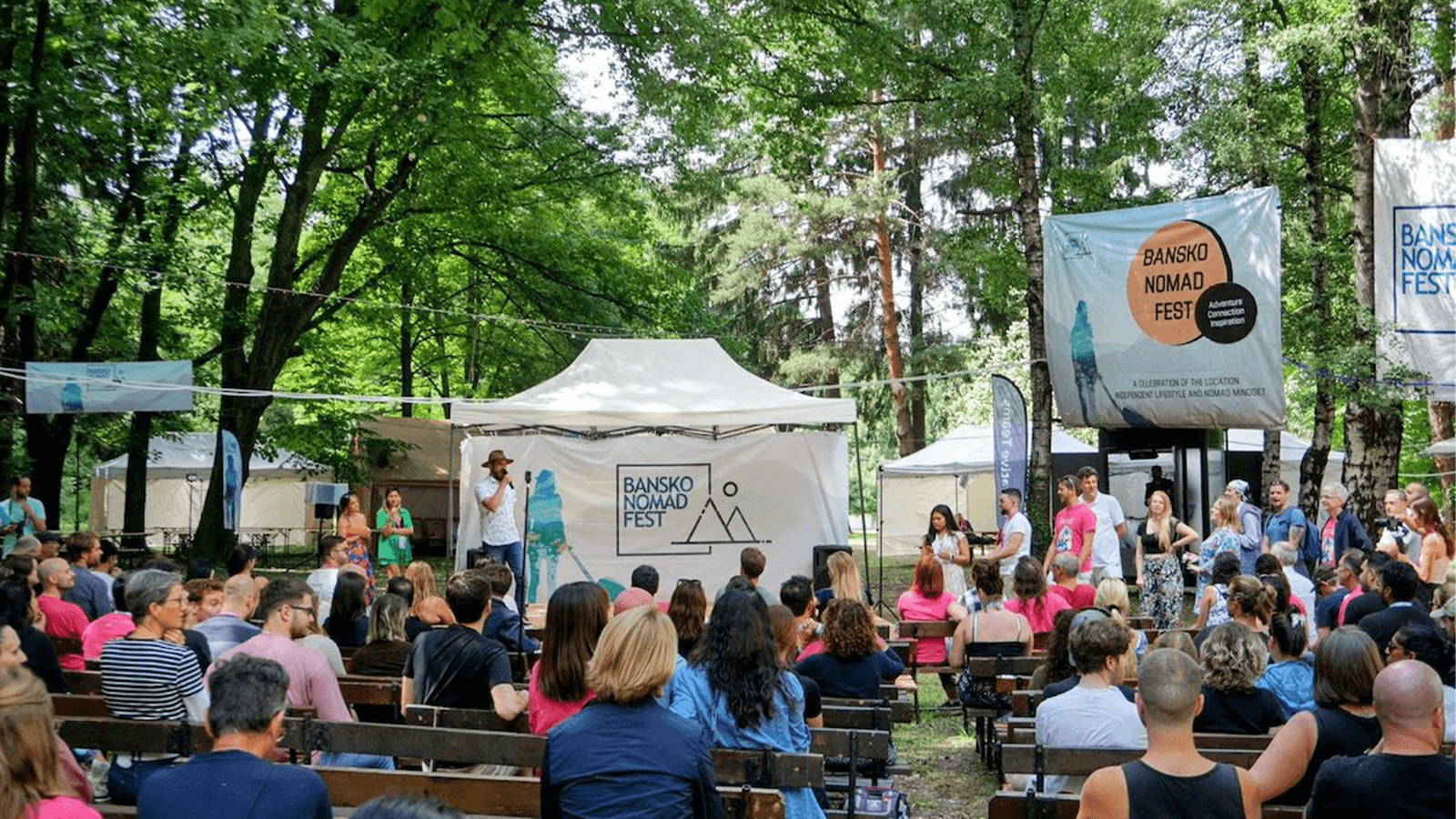 Bansko's growing digital nomad population is most visible during the festival, but that's only half the story.
According to Nomad List, the city is the "most constantly growing remote work center" of the world in the last five years. Since 2018, it has grown 231%, more than Warsaw (Poland), Madrid (Spain) and the very popular Tallinn (Estonia).
This seems somewhat anomalous: surveys suggest that digital nomads generally prefer coastal cities (Lisbon, Barcelona), islands and beach destinations (Madeira, Canary Islands, Bali). So why are more and more people heading to a small mountain resort in the Bulgarian hinterland?
The attractions of Bansko
The story begins with Matthias Zeitler, a German entrepreneur who arrived in Bansko in 2016 while looking for places to set up a coworking space.
Zeitler was attracted to the area's natural beauty and its practical benefits: a Fast Wi-Fi, affordable living costs, and low taxes (with a rate of just 10% on personal and corporate profits) which are among the lowest in Europe.
"We came here in the summer with some friends, rented a house and decided this might be a good place to have a base," Zeitler said.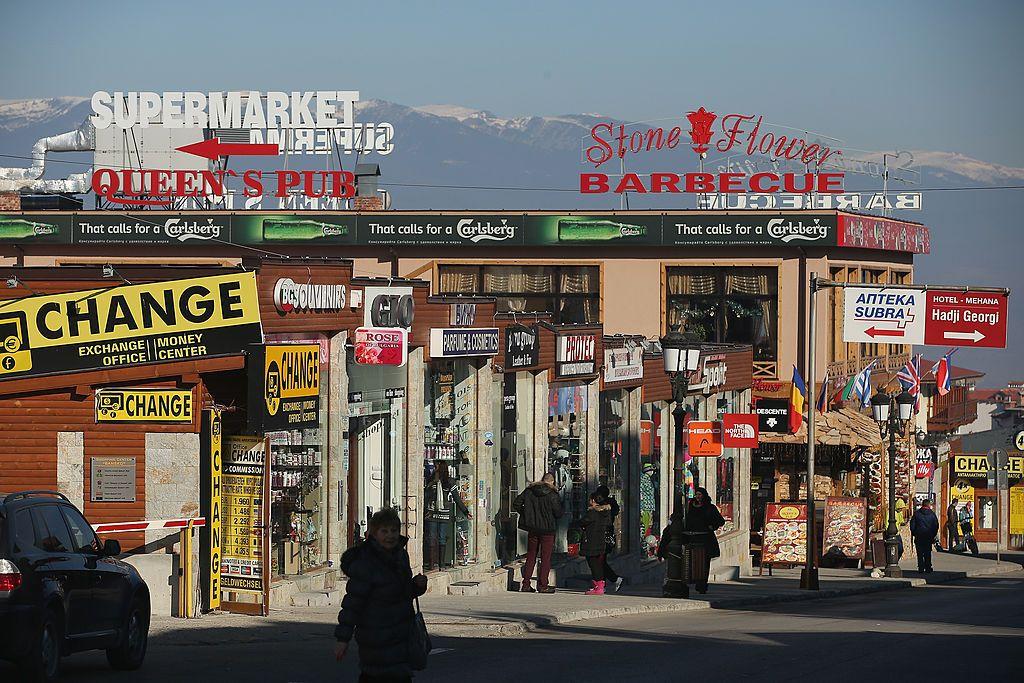 In 2016 it opened the city's first teleworking space, Coworking Bansko, which grew rapidly, and in 2020 it launched the Bansko Nomad Festival, whose 729 available tickets were sold out in 2023.
The town is now home to more than 300 remote workers every month and the population increases during the ski season.
While spending the morning on the slopes and being at work at lunchtime is certainly part of the appeal, Bansko has other charms too.
Once the snow melts, the forests, turquoise lakes and rugged peaks of the adjacent Pirin National Park, a UNESCO World Heritage Site, offer abundant opportunities for outdoor recreationfrom hiking to cycling and horseback riding.
"What really sets Bansko apart is how relaxed, friendly and welcoming the community is here," says Camille Poire, a French publicist who has worked here since 2018 with a partner. "We remember it every time we return from our trips and plug back into the social life of Bansko."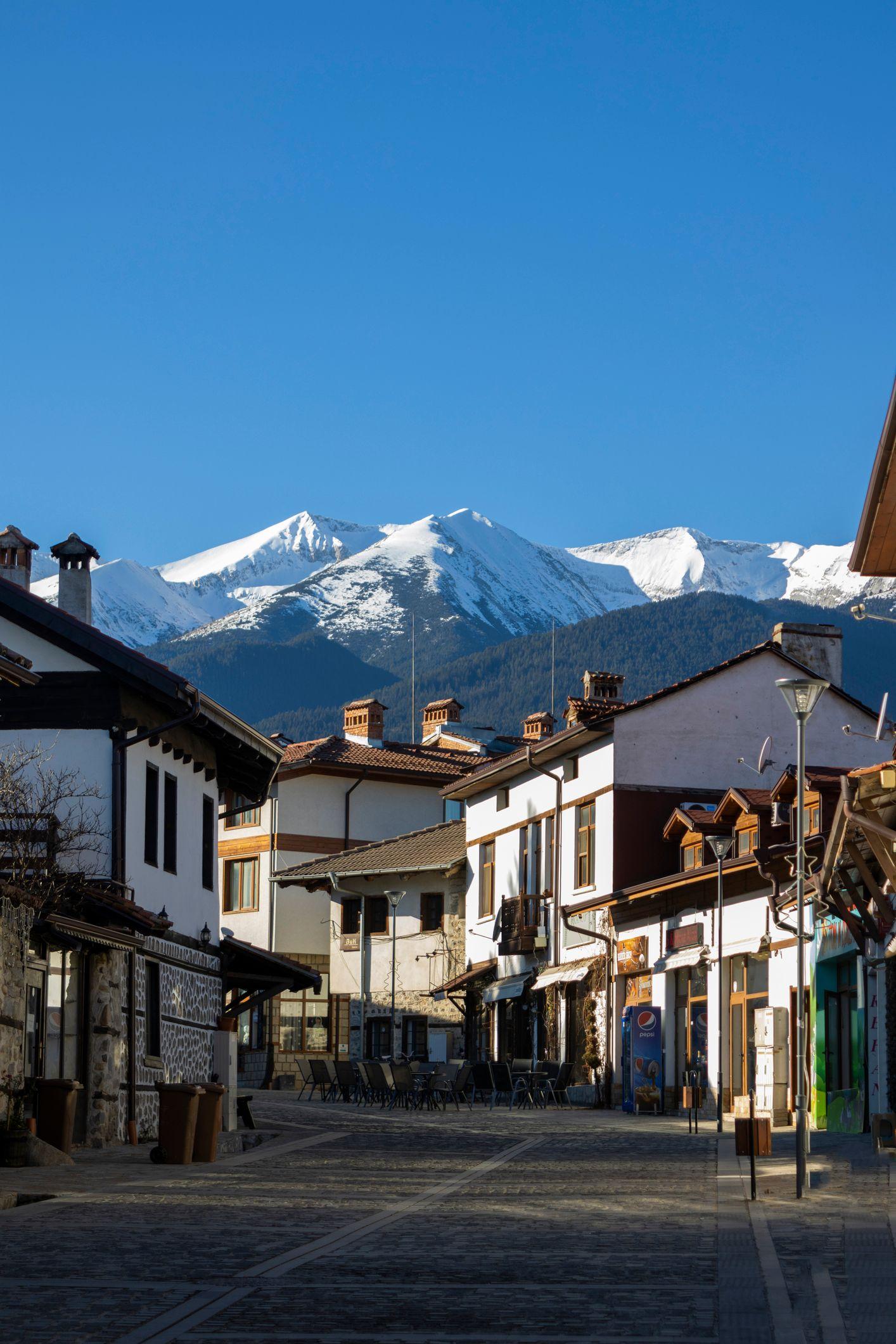 The variety of social events is overwhelming, including salsa classes, dinners, board games, sports, trips to hot springs, contests and barbecues. Many are open to everyone, whether they are digital nomads or not.
"When they first come in, a lot of people say, 'Oh, this is a little quiet. I'm not sure there's anything for me,'" says Becky Bottjer, who runs coworking space Altspace. "After two or three days, they say: 'I can't go out anymore, I need to take a day off.'"
"The inhabitants of Bansko like this international atmosphere"says Deputy Mayor Sashka Vuchkova, who explains that the growing number of foreign and mixed families in the city, including Ukrainian refugees, is creating a multicultural atmosphere in schools.
"We have a class in which there are students from eight countries. "They all speak Bulgarian, some not so well, but they are children and they will learn."
A great diversity
Some long-time digital nomads are building ties with the local community, like entrepreneur Colombian-Dutch José Fiallowhich runs BanskoLab, a cafe and cultural center where children can take language classes and educational workshops.
The Bansko expat community includes many "crypto bros" from cryptocurrency firms, life coaches and wellness gurus for which the digital nomad movement is often mocked.
But there is also developers, videographers, comedians, designers, English teachers, artists, translators and even scientistswhich represent dozens of nationalities.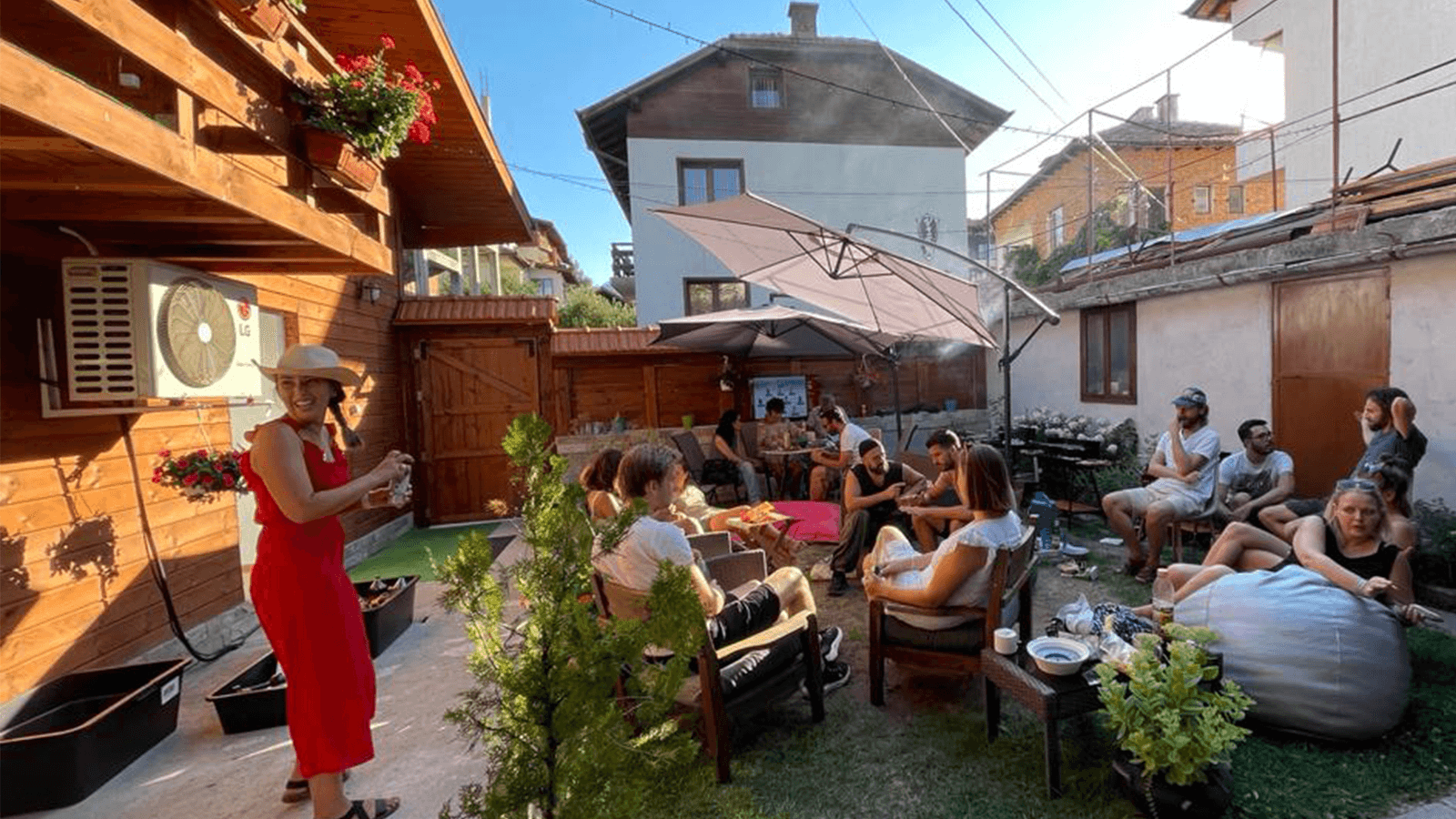 As the nomadic population grows, the ecosystem expands. There are currently nine coworking spaces in the city, run by four companies, from Coworking Bansko to Nestwork and Four Leaf Clover CoLive.
Nestwork, which recently opened a large second space, is Bansko's newest. Bulgarian tech workers Dimitar Durchov and Dimitar Vichev returned from abroad to start the business after spotting a niche for a smart, corporate-style coworking space.
"A cozy place where you feel at home, but not enough to distract you from work", defines Vichev. As they explained, Bansko is not only attracting foreign digital nomads: Bulgarians are also taking advantage, leaving the capital Sofia or even moving from abroad.
"I had been living in London with my family since I was 12 and I thought I would never live in Bulgaria again," says Vladimir Dimitrov, a Bulgarian who moved to Bansko five years ago after realizing he could combine working online. with snowboarding and mountain biking.
"On top of that, the cost of living was much lower, so it was a no-brainer."
A place to stay
Dimitrov's case illustrates a growing trend: some nomads enjoy Bansko's relaxed lifestyle so much that they are putting down roots.
The properties are cheap by Western standards and although prices are increasing, they are still affordable: a one-bedroom apartment costs between US$40,000 and US$70,000.
Anyone can buy an apartment in Bulgaria, although only those with residency can buy land. He monthly rent It's also relatively cheap: one-bedroom apartments cost between US$300 and US$500.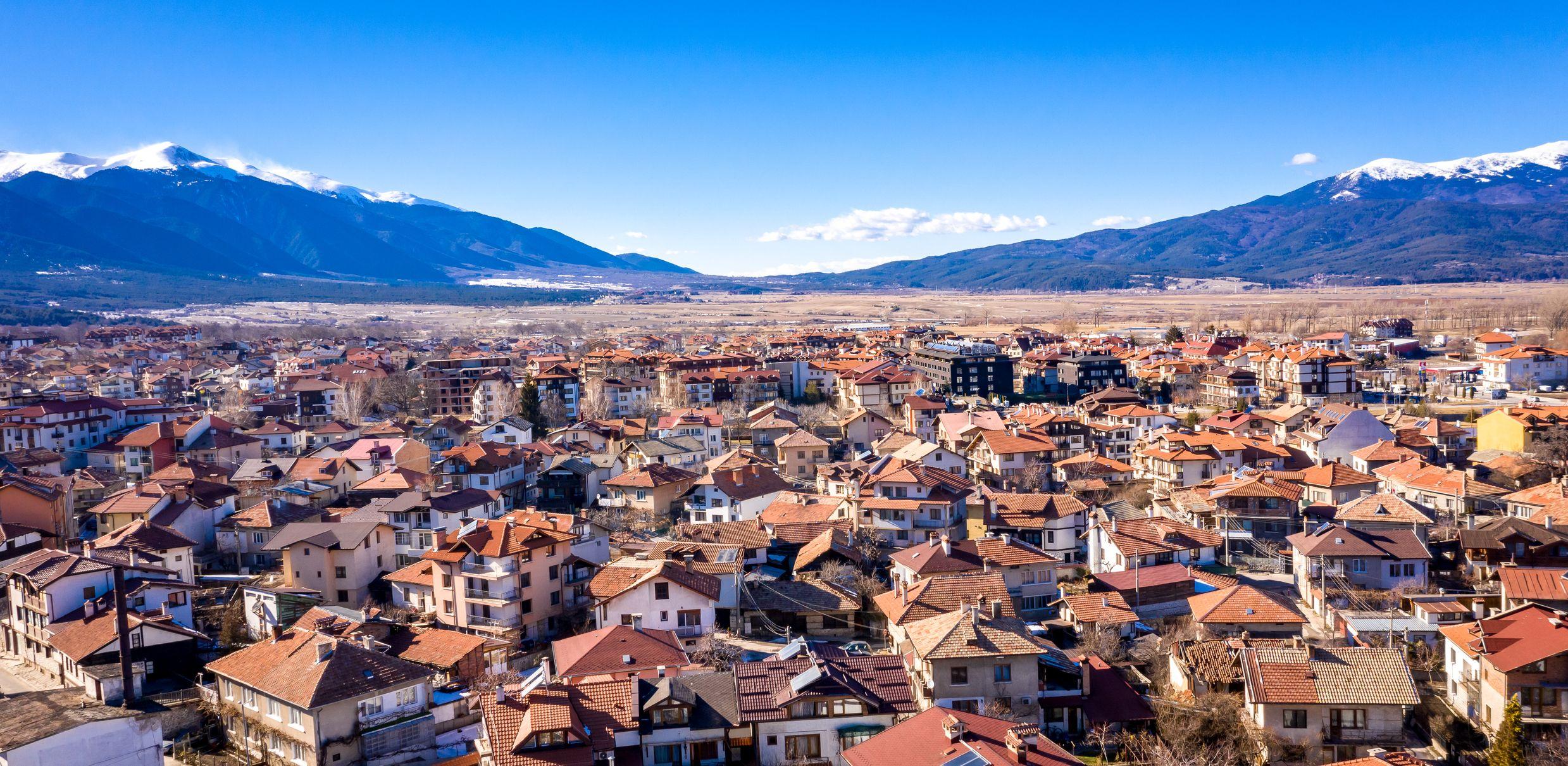 According to Eli Tsoneva, a local real estate agent, nomads account for about 5% of sales in Bansko, while other foreign investors dominate the market. "30% of our agency's buyers are Bulgarians"he claimed.
Zeitler is pursuing his own dream: transforming a huge abandoned communist-era hotel in the nearby forest into the ultimate community living space for digital nomads.
With 200 units, a multi-level lobby, pool, auditorium and panoramic views, Coliving Semkovo will be "a community for the community."
Although it is an adults-only space for now, Bottjer is already noticing a trend of "digital nomad families" who move to Bansko.
"I think that will be the next big step, especially with the cost of living rising in places like the UK and the US," he says, noting that once people have experienced life in Bansko they tend to return.
"There is a kind of magic here", said. "I don't know what it is, but people seem to keep coming back."

Remember that you can receive notifications from BBC News Mundo. Download the latest version of our app and activate them so you don't miss our best content.