Food is a weakness for many people. Some people prefer rice and good curries, some good biryani. If they get the information that they can get a good biryani somewhere, they will not get any peace unless they go there and taste the biryani. Others are fans of fast food. Their favorite food is burgers and french fries. At the same time have you ever wondered where to get the most expensive version of these three dishes? This year, the previous record for all three dishes was broken. Here are some of the ones I found to be interesting: Biryani, burgers and french fries.
Royal Gold Biryani, Dubai
The Bombay Borough Hotel, an Indian restaurant in Dubai, serves the world's most expensive biryani. The biryani called Royal Gold Biryani is not a retailer. This biryani has up to 23 carat gold. The Royal Gold Biryani is priced at AED 1000 (approximately 20,000). It takes 45 minutes to prepare a Royal Gold Biryani that can be eaten by four to six people. The Royal Gold Biryani was unveiled in February as part of the restaurant's first anniversary.
The non-veg dishes at Royal Gold Biryani are Kashmiri Lamp Seek Kebab, Old Delhi Lamp Chopse, Rajput Chicken Kebab, Mughal Kofta and Malay Chicken. These are prepared in a large dish with saffron biryani on top. The garnish also contains 23 carat edible gold. A variety of sauces, curries and salads are also part of the Royal Gold Biryani.
5 dishes that even millionaires think second to eat
The Golden Boy Burger, Netherlands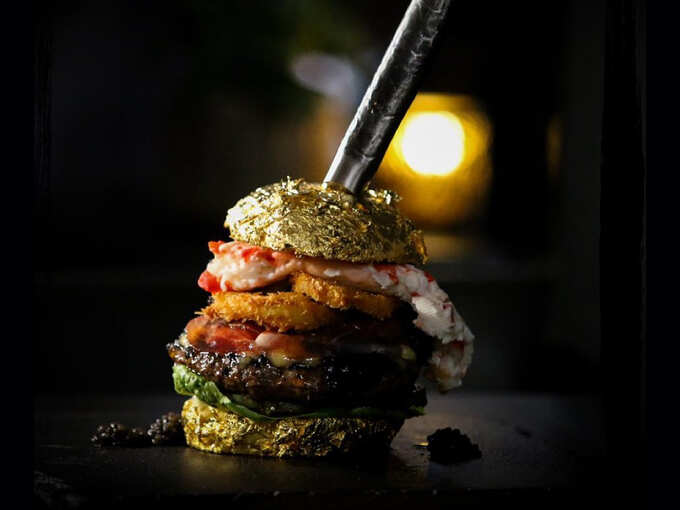 The world's most expensive burger was recently created by Dutch chef Robert Jan de Vine. Robert, who runs a restaurant called Dee Dollton's Diner, has given the world's most expensive burger a name, The Golden Boy. A single piece costs $ 5,000, about Rs 4,41,305. The Golden Boy Burger features some of the most expensive food in the world. Ingredients such as edible gold leaf, saffron, wagyu beef and caviar add to the price of The Golden Boy Burger. The Golden Boy Burger is served with barbecue sauce made with Kopi Luwak, one of the most expensive coffees in the world. The Golden Boy uses a bun made by pouring Dom Perignon champagne.
Defeated by these Chinese! New item Oreo + Pork Burger
Most Expensive French Fries in Manhattan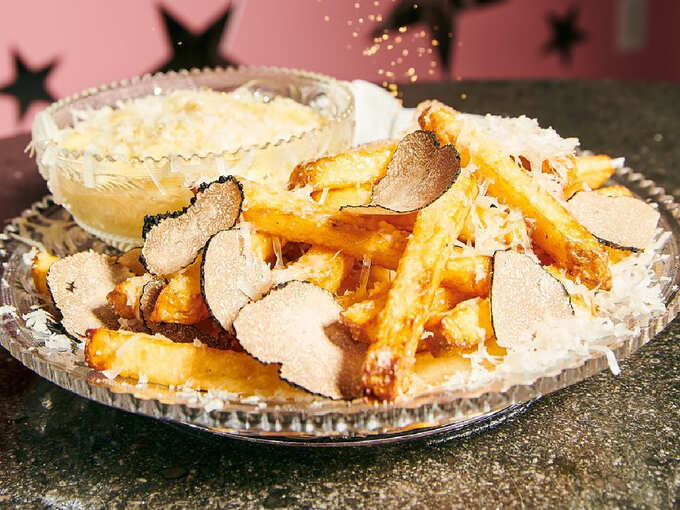 Serendipity 3, a restaurant in Manhattan, USA, has made a Guinness World Record for making the most expensive French fries in the world. Serendipity 3's creative chef Joe Calderon and corporate executive chef Frederick Sean-Quert are behind the world's most expensive French fries. Priced at US $ 200, this dish includes Dome Perigan Champagne, Goose Fat from France, and J. LeBlanc French Champagne and Arden Vinegar are added. The dish is garnished with a 3-month-old Gruyer truffle Swiss racquet and 23 carat edible gold powder. Dom Perigan Champagne, Jr .; The dish is prepared by soaking the potatoes in LeBlanc French Champagne and Arden Vinegar. It gives sweetness and acidity to the most expensive french fries in the world.
Not from France! 10 Things You Have Never Heard About French Fries
.