Digital Desk, New Delhi. Corona infection is not taking its name to stop. Countries around the world are worried about its different variants. Recently, the Omicron variant, which caused havoc from South Africa to Britain, did not even calm down that suddenly the discussion of Corona's super strain Delmicron has started.
If reports are to be believed, Delmicron is the cause of the rapidly spreading infection in Europe and America. Health experts and experts are expressing concern about this. Not only abroad, but tension has increased in India regarding Delmicron.
How was Delmicron created?
After Omicron, Delmicron is the new variant of Corona, which is made up of Delta and Omicron. When a person becomes infected with both Delta and Omicron, it is called Delmicron infection. Regarding this, doctors believe that people who have very weak immunity, both Delta and Omicron are caught by them and then a new strain Delmicron is born in them. Let us tell you that so far more than 350 cases of Omicron have been reported in India. But, most of the cases are being registered from Delta itself.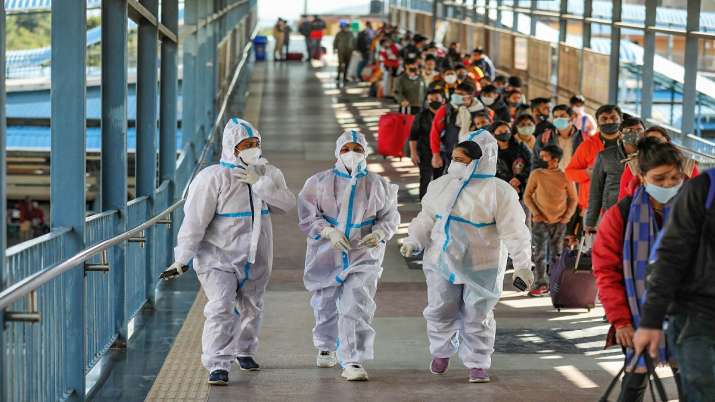 Who needs to be alert?
If reports are to be believed, people with weak immunity from Delmicron need to be cautious.
Along with this, the elderly and such people will have to be alert, who already have any disease.
Those who did not get the vaccine are also at risk of Delmicron.
,