Many women in the Afghan capital, Kabul, have resisted returning to covering their faces completely in public in defiance of orders from the ruling Taliban, while others have stayed at home and some have put on coronavirus masks anyway.
The Taliban, who returned to power with the collapse of the government, ordered women on Saturday to cover their faces in public, marking a return to their previous hard-line rule and an escalation of restrictions on girls and women, sparking outrage at home and abroad.
Afghan women wear a burqa in Kabul last January
The consequences of disobedience target the woman's closest male family members, and range from warning to imprisonment.
The UN Security Council is scheduled to meet on Thursday to discuss the matter, and the United States has said it will increase pressure on the Taliban administration.
And in Kabul, one of the most open areas in Afghanistan, there were indications of women's resistance to these orders.
There have been at least two demonstrations this week, with demonstrators criticizing increased attempts to limit women's participation in public life.
For his part, a burqa seller in Kabul told Reuters in the days following the announcement that sellers raised prices by about 30%, but prices have since fallen to about 1,300 Afghanis ($15) because there was no increase in demand.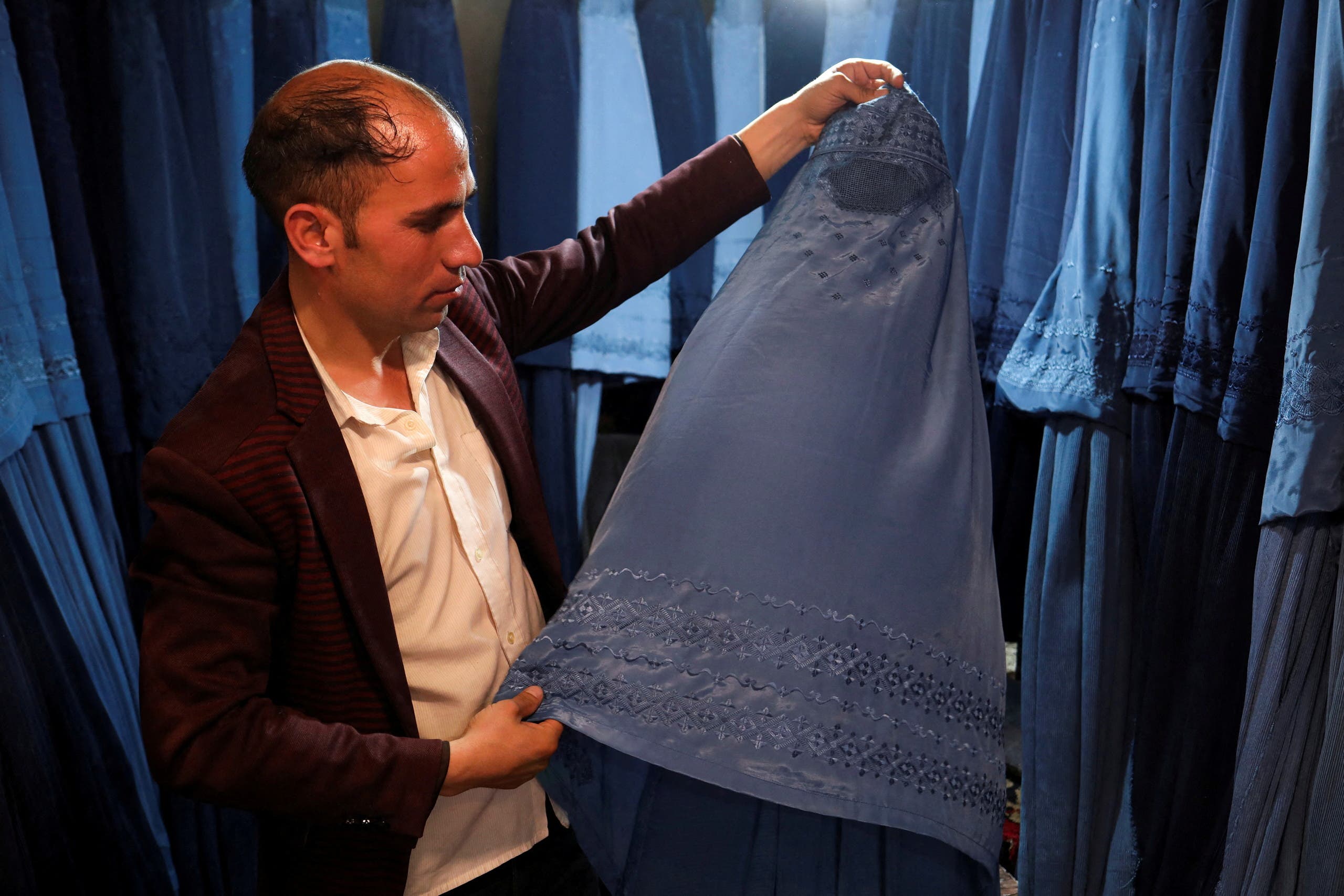 From a burqa store in Kabul
He added, "Most women prefer to buy the hijab rather than the burqa. The burqa is good for the Taliban, but it is the last option for women."
A university student in northern Afghanistan said university officials had become more strict since Saturday about her dress code, telling her on Monday that her colored headscarf were not acceptable and that she had to wear all black.