"My future is bleak.. I am afraid that they will come to me." Perhaps these phrases are the tip of the iceberg of what thousands of women have said in Afghanistan since the Taliban movement took control of the country in August (2021).
Since the advent of the extremist movement, women have disappeared from many jobs, and many of them have refrained from going to work, for fear of persecution by its members.
With the women no longer receiving their wages, thousands of families lost a large part of their revenues in light of the economic collapse in the country, and UN warnings of a very serious humanitarian crisis, where half of the population may find themselves without even food.
In this context, 21-year-old Medina told AFP that she used to earn money and help her family by pursuing her dream profession, which is journalism, but with the Taliban taking control of the country, she confirmed that she could no longer work like most Afghan women.
Today, she is committed to her home, wondering anxiously how she will be able to pay her rent and heating costs in the winter.
From Afghanistan (archive – AFP)
'My future is very bleak'
The girl, who dreamed a few months ago of presenting the news bulletin on television and perhaps later going into politics, confirmed that "her future has become very bleak," saying, "I hid my press card to survive. I fear that the Taliban will come to my house one day."
"Now we have nothing but my father's pension," she said. "It pains me to see my family's current situation."
She added, "We are now borrowing from merchants to buy rice and beans, which we didn't do before."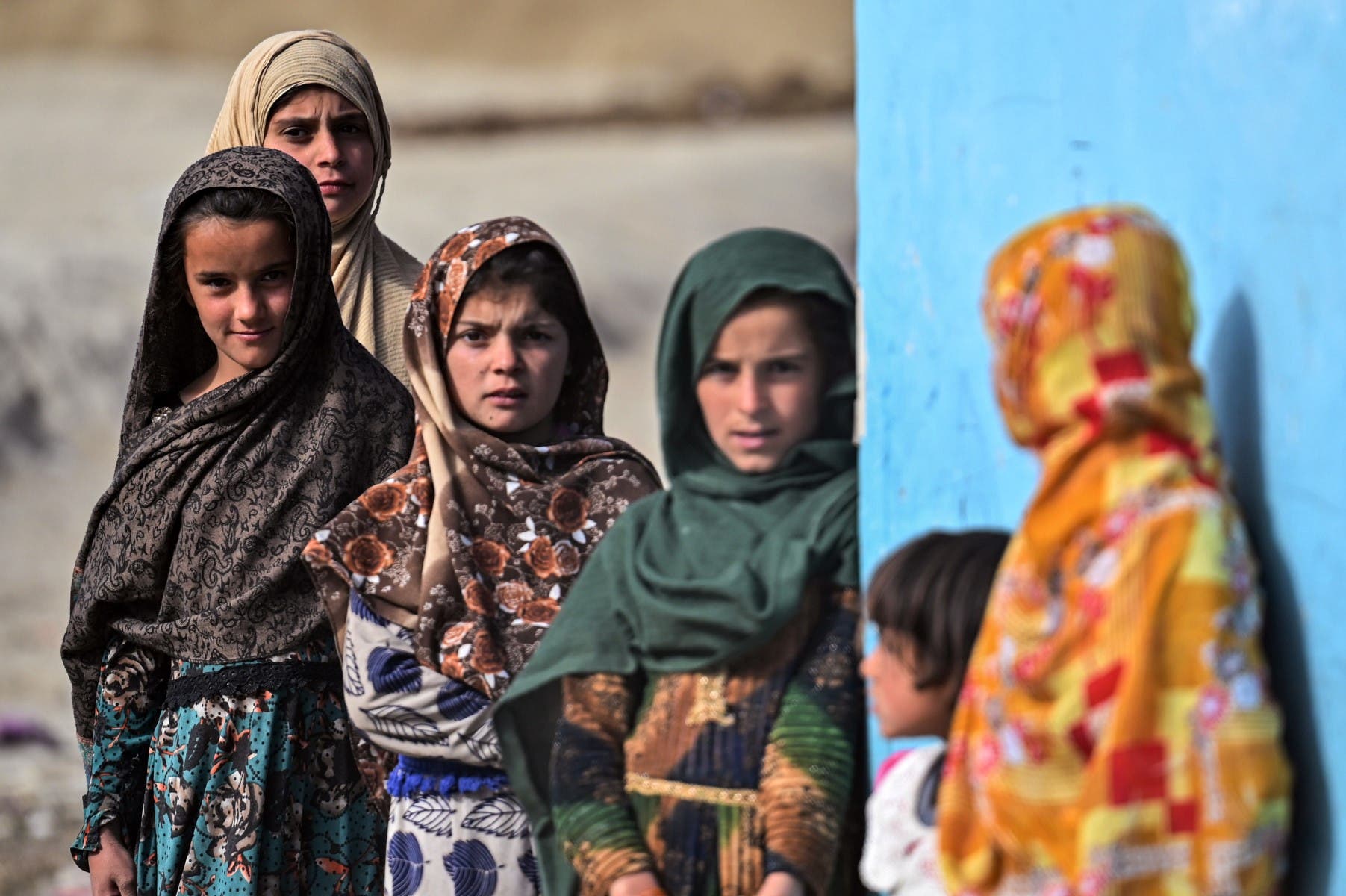 From Afghanistan (archive – AFP)
"House Captive"
As for Rabia, who used to work in the Ministry of Mines and Oil, she terrified her office when the Taliban reached the gates of Kabul last August, and has not yet returned, although her male colleagues have resumed work, saying I feel like a prisoner of the house.
The 25-year-old, who lives with her sister and brother, who are both working but unpaid teachers, added, "We live from our savings for the time being, but what do we do in two or three months? I'm sure we'll need money to keep warm." She expects to quickly run out of savings to support her family of eight.
In addition, Rabia begged the international community, "Press the Taliban to allow women to return to work! Women are often the ones who bring money to the family."
shame begging
As for Laila, she found nothing but begging in a market, alone among the men, wearing a burqa so that no one would recognize her, trying to "preserve some dignity".
The forty-year-old woman who only supports her six children, used to work as a maid for an Afghan family who fled the country with the Taliban coming to power, and now she does not know how to earn a living for her family.
"Even women who had a job now stay at home, how can I find work?" she complained.
She added, "I feel ashamed, this is the first time I've begged." "The kids are at home, they don't know I'm begging. I have to save their food… We don't even have a cup of flour at home," she said.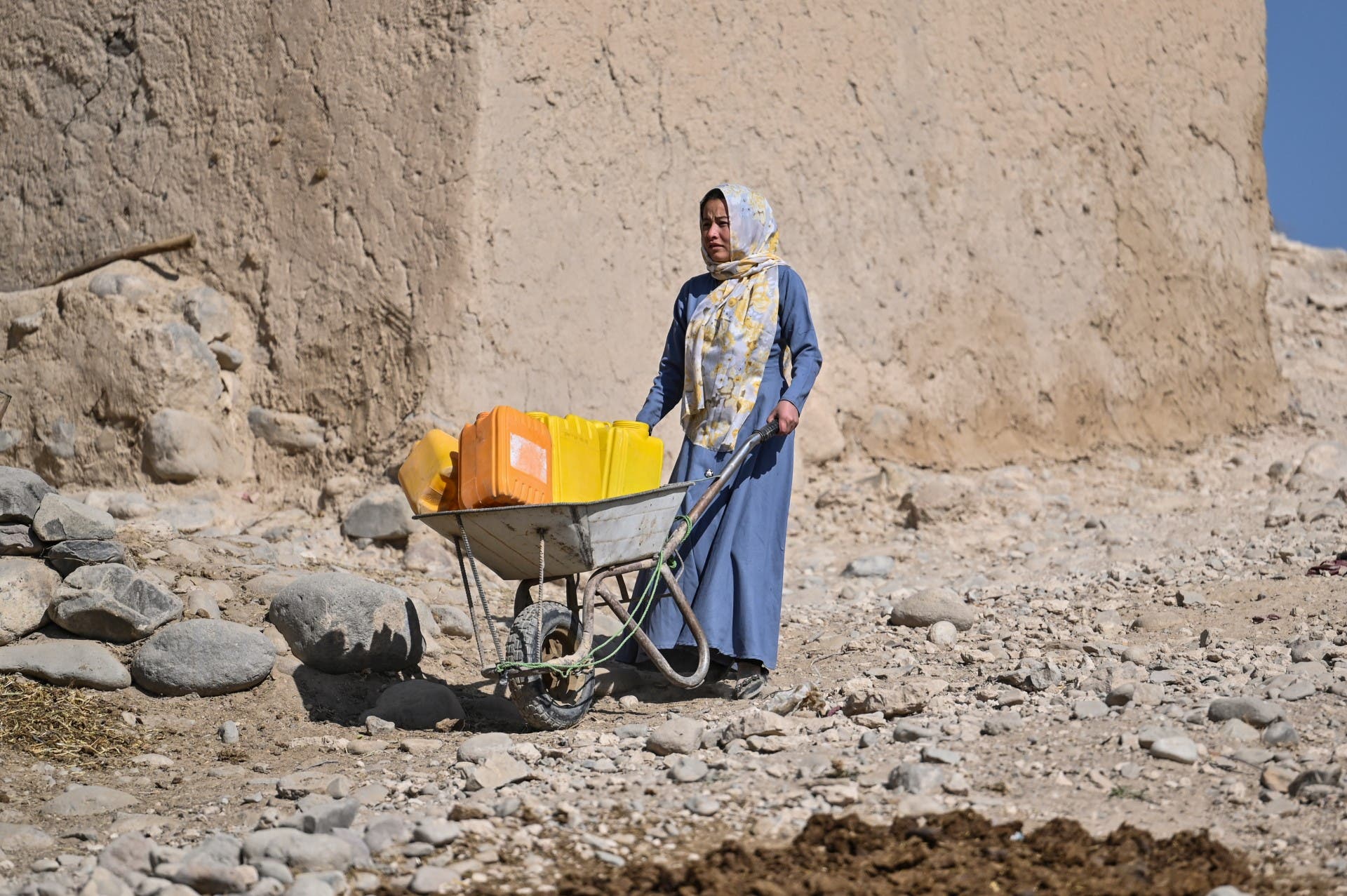 From Afghanistan (archive – AFP)
It is noteworthy that the Taliban had dictated to women working in the administration months ago not to return to their offices until further notice, after Afghan women represented in 2020, more than 27 percent of the workforce in public jobs.
This comes as the country is plunged into a severe liquidity crisis that has exacerbated the living and economic crisis, prompting relief organizations to warn of disaster and even famine.