Last Updated: 14 Jun, 2022 06:12 AM
Published: 14 Jun 2022 06:12 AM
Last Updated: 14 Jun 2022 06:12 AM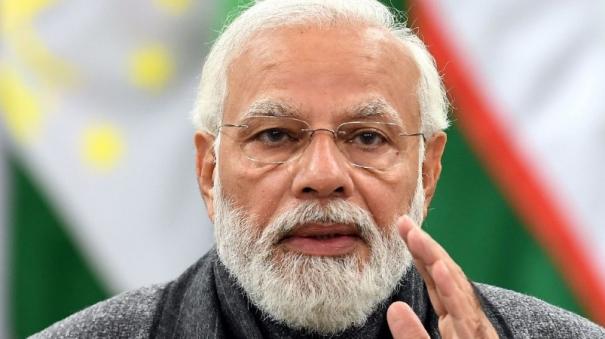 New Delhi: Prime Minister Modi is proud that yoga has become hugely popular all over the world.
June 21st is International Yoga Day. In this regard, Prime Minister Modi is scheduled to attend a yoga training program on the 21st at the Mysore Palace.
Yoga brings benefits
Prime Minister Modi continues to post on Twitter about the benefits of the art of yoga ahead of Yoga Day.
Heels said yesterday that yoga practice brings innumerable benefits and that everyone should practice yoga in the hands of everyday life.
In this context, Prime Minister Modi posted on Twitter yesterday, 2014 UN. He has posted a video of himself speaking about yoga practice at the congregation meeting, the benefits of practicing yoga, and videos on various yoga practices.
"The art of yoga has become hugely popular around the world over the past few years. Leaders, top executives of companies, athletes, actors, etc., practice yoga daily and say how it helps them, "Modi posted.
.