India's Deepti and many international all-rounders are waiting to join the Women's T20 World Cup series which will start on the 10th. Let's look at them in detail.
The 8th Women's T20 World Cup series is going to be held in South Africa. The series will be held there from 10th to 26th. A total of 10 teams including India are participating in it. A total of 23 matches will be played including group and knock-out.
In this series, Indian team is placed in Group 'B' category. England, Ireland, Pakistan and West Indies teams are also in this category. The Indian team will play against the Pakistan team on the 12th. The Indian team is led by Harmanpreet. Australia is the defending champion. Last time the Indian team played in the final.
Generally in cricket all rounders always have mouse. They are amazing in batting and bowling. As such, the Women's T20 World Cup series features notable all-rounders.
Amelia Kerr: 22-year-old player of the New Zealand team. A leg-spinner, he has been batting for the last 12 months. Amelia has played more than 100+ matches in international cricket both ODIs and T20Is.
Marissane Cobb: Experienced all-rounder of the South African team. A medium fast bowler who has the ability to bowl anywhere depending on the direction of the game. He also plays big shots. He took the first hat-trick in international cricket for his team.
Elise Perry: Experienced all-rounder from Australia. He has been contributing as a game changer for a long time. Opponents will face him with some caution. The 32-year-old has played 131 T20 Internationals, scoring 1,418 runs and taking 117 wickets.
Sophie Devine: He is the captain of the New Zealand team and has played 112 international T20 matches. With that, he has captured 2,839 runs and 109 wickets. His dominance in the field will be high.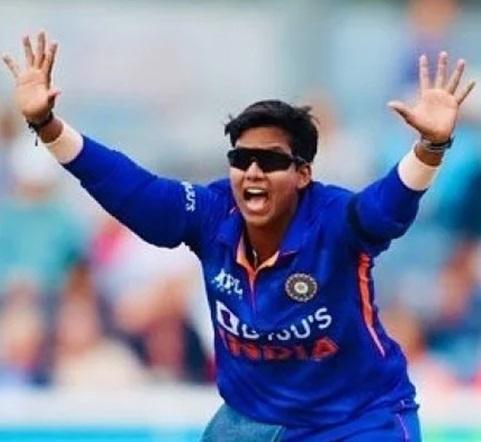 Deepti Sharma: Indian player Deepti Sharma is amazing as a left-arm batting and spinner. The 24-year-old has played 77 T20 Internationals for India so far. He has captured 737 runs and 82 wickets.
Pakistan's Naida and England's Natalie Skiver are also amazing as all-rounders in this series.