He Dr. Fong He is the so-called 'Surgeon of the Stars'. His name began to appear on television in 2022, following accusations of malpractice with Sheyla Roja by Magaly Medina, noting that "Shey Shey" had facial paralysis. Although "América Hoy" also questioned him, he later invited him as an expert in cosmetic surgery, thus joining the list of medical specialists on the program, such as the psychotherapist Lizbeth Cueva, who debuts as the host of "En tu defensa" or Dr. Manuel Cappillo, the 'Architect of Smiles', who became a member of "El gran show".
Currently, the young surgeon monopolizes the interest of the entertainment press due to his connection to the folk artist of the moment, Yarita Lizeth Yanarico, 'La Chinita del Amor'.
Who is 'Doctor Fong'?
The full name of 'Doctor Fong' is Victor Hugo Barriga Fong, he is 37 years old. His parents are Victor Hugo Barriga Sánchez and Vicky Fong. His brother, Jhonattan Barriga Fong, is a bariatric surgeon.
His LinkedIn profile details that he studied Human Medicine at the Antenor Orrego Private University. She graduated in 2009 and that same year she traveled to the United States for an external rotation (going through various specialties) through Ohio State University, she came to do an internship in Dietetics at Massachusetts General Hospital. In 2011, she returned to Peru to do her medical residency at the San Luis Gonzaga National University in Ica. Between 2017 and 2019, she specialized in Plastic and Reconstructive Surgery at the University of San Martín de Porres.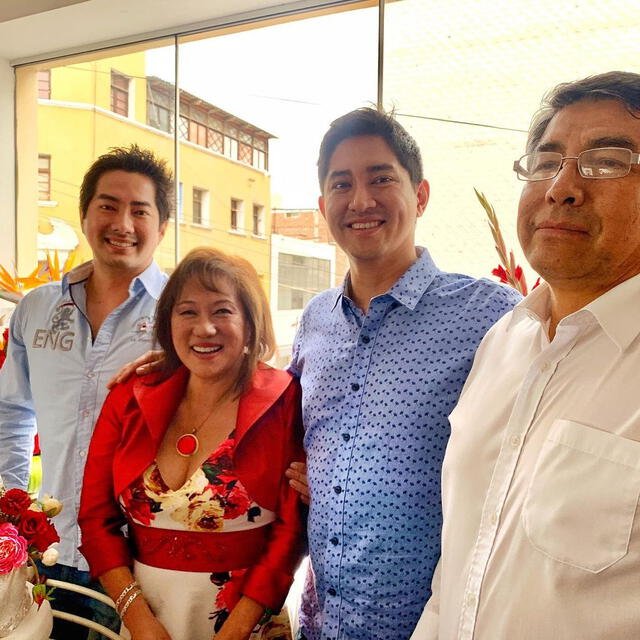 Doctor Fong with his parents and brother. Photo: Doctor Fong/Instagram
She received the Gold Medal from the Congress of the Republic and Peru Mission to the World in September 2018, "for providing, caring for, and watching over, as a health professional, women victims of attacks and non-profit femicide attempts," as detailed in Instagram. In 2022, she managed to be appointed an associate member of the Peruvian Plastic Surgery Society.