Bulldozers are working to build a road between the mountains, which they hope will become a main artery for the besieged city of Taiz, besieged by the Houthis in Yemen, and connect it to the city of Aden, the temporary capital of the Yemeni government.
The Zreikat Al-Sham road project began with a local initiative six months ago. The project relies on donations from Yemeni businessmen and citizens. The road starts from Al-Shamaitain District in Taiz, passes through Balhj, until it reaches Al-Buraiqah in Aden.
From the process of building a new road
Another road, Haijat al-Abed Road, on a mountain slope with narrow bends, connects Taiz with the outside world, but its conduct is difficult and dangerous.
The Haija Al-Abed road is the only one that is not under the control of the Houthis, and it is the main lifeline for delivering foodstuffs and goods to the city of Taiz, which has been besieged by the Houthis since 2015 from the north, east and west, and the only road linking the city with the areas of the Yemeni government.
According to residents, the movement almost stopped on the Haijat al-Abed road, due to the torrential rains and the ruggedness of the road.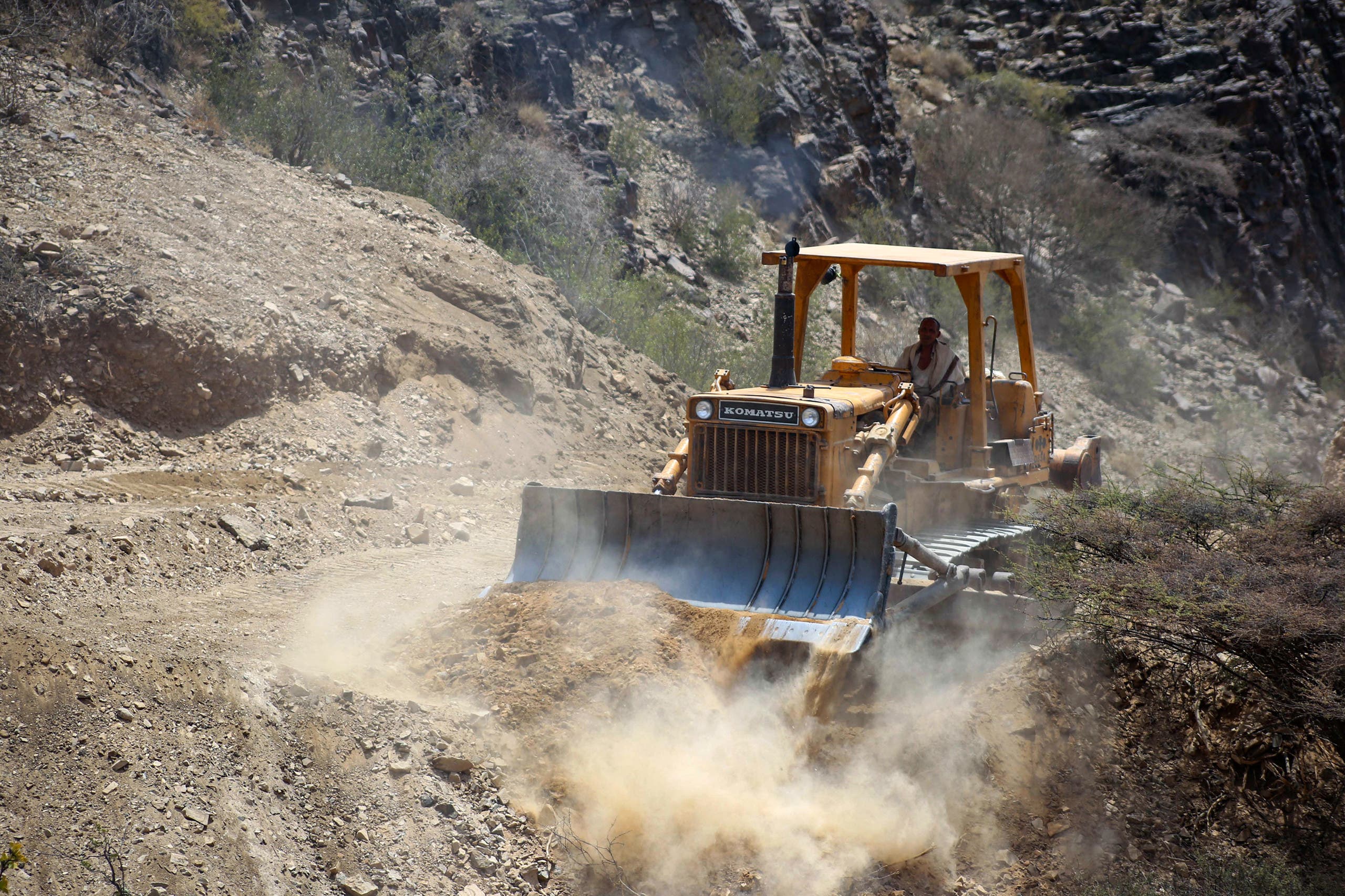 From the process of building a new road
Taiz is one of the cities most affected by the war since the beginning of the conflict in mid-2014.
The city, surrounded by mountains and inhabited by about 600,000 people, is under the control of the legitimate government forces, but the Houthis have besieged it for years and bombed it repeatedly.
The general coordinator of the new road project, Sheikh Abdullah Abdo Al-Muhammadi, explained that this road "is of great importance at all levels," noting that it "will alleviate a lot of citizens' suffering."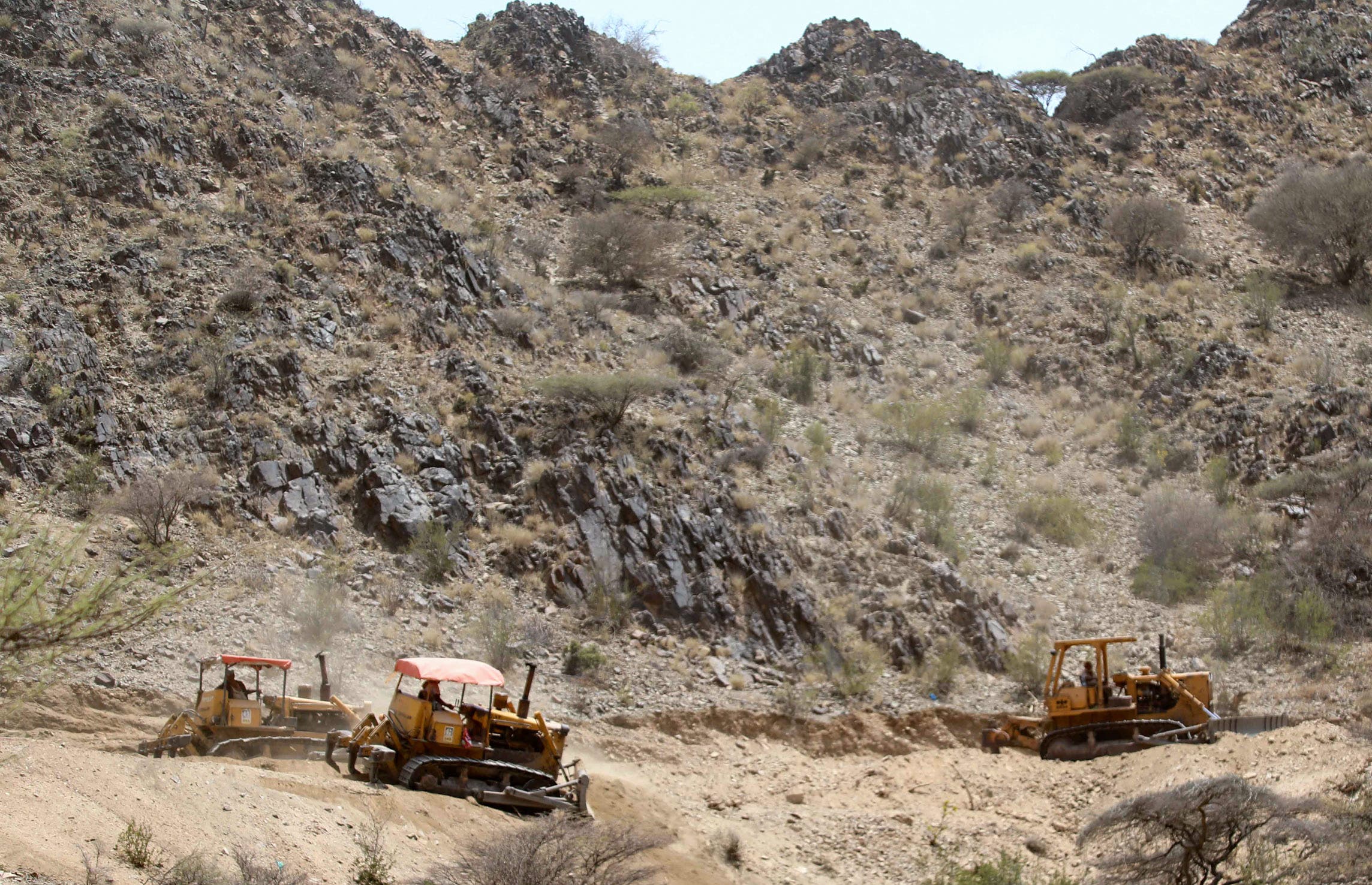 From the process of building a new road
The importance of the road is that it will be straight and pass through a valley and not through a bumpy road.
Engineer Wael Al-Maamari, the technical control official in Zreikat Al-Sham Road, confirmed that "the new Taiz artery will be this vital strategic road," explaining that its importance lies in the fact that it is "the optimal road in terms of path length, flow and geographical location."
The route of the road will not exceed more than 182 kilometers, according to Al-Maamari, who explained, "We build this road in times of war. The road is funded through a community contribution from supportive charitable institutions, philanthropists and community groups."
.