The New Zealand cricket team has agreed to release the New Zealand fast bowler Trent Boult from his full-time central contract. The team management has accepted Bold's request. Is the family the reason for his decision? Or the T20 league? – Let's see about it.
This was approved by the team management after several rounds of talks between Bolt and the New Zealand team management. There is a reason for that. Boult is the most wanted bowler in the world of cricket. A left-arm bowler, he has the qualities of being the number 1 bowler in ODI cricket.
Bolt Shock: The 33-year-old Bolt made his debut in international cricket in 2011. So far he has played 78 Tests, 93 ODIs and 44 T20Is. With that, he has taken 548 wickets in the international cricket field. Considering his age, he is expected to play active cricket for another three years anyway.
It is in this context that Bolt has decided to withdraw from the contract with the national team. With this, it seems that his chances of playing for New Zealand in international cricket will fade in the coming days. Because the New Zealand team management usually gives the opportunity to the players who are included in the contract of the main team.
"It was a very thoughtful decision. I thank New Zealand Cricket for its support. It was my childhood dream to play cricket for the country. I am happy to have done it for the last 12 years.
This decision was made for my wife and my 3 children. My family is everything to me. I want to emphasize that. We are preparing ourselves for life after cricket," said Boult.
It is worth noting that his contract issue is not dependent on his decision to retire from international cricket.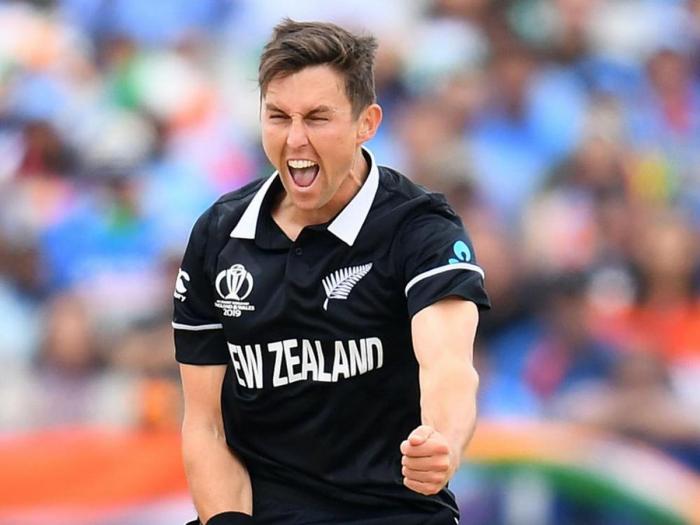 Will Bolt play in T20 World Cup?
After his decision, the question of many is whether Boult will play in the T20 Cricket World Cup, which is scheduled to start in Australia in October. David White, the chief executive of New Zealand Cricket, has given the answer.
"We respect the decision taken by Bolt. He explained to us the reason for his decision. He has been honest in this matter. His absence on a full-time contract is a big loss for us. Our congratulations and thanks to him.
Boult has more opportunities to play in upcoming T20 cricket. We are in preparation for that. He will also play in the ongoing series against the West Indies," said White.
NEWS | NZC has agreed to release Trent Boult from his central contract so that he can spend more time with his family, while also making himself available for domestic leagues. Boult will complete the tour of the West Indies as scheduled.

READ MORE https://t.co/SxFsTymGAN
— BLACKCAPS (@BLACKCAPS) August 9, 2022
Is it because of the T20 league?
By opting out of a full-time contract with the national team, Boult will have no problem participating in T20 leagues around the world. Cricket critics have said that this is why he has taken this decision. Because if a player wants to play in a T20 league abroad, he needs to get a no-obligation certificate from his country's cricket administration.
At the same time, the South African T20 League and the United States T20 League have emerged following the overwhelming response to the IPL league. It seems that Bolt may have taken this decision as a way of participating in it.
International cricket anymore?
A few weeks ago, it was said that the senior player of the Australian team, David Warner, is interested in playing franchise cricket series rather than the Big Bash League series. Especially with the Emirates T20 League, his name was hit. Former Australian player Gilchrist expressed regret about it. However, sources are now confirming that Warner will play in the Big Bash series.
South Africa's de Kock has announced his retirement from Test cricket. He is said to have taken this decision to focus entirely on shorter format cricket.
It is said that the reason for this is that the players have been playing in various international cricket matches and various T20 leagues held worldwide. Another reason for this is the psychological problem faced by the players. In this, Bolt has paused international cricket in a civilized manner. It will be a boon for international cricket if not many follow his style in the days to come.
The decisions that Quinton de Kock, and specifically Trent Boult, have made, point to a future of shorter international careers and more players happy to be part of the gig economy. With young families, it is not easy to play both, international cricket and T20 leagues.

— Harsha Bhogle (@bhogleharsha) August 10, 2022