Militants stormed a government office and staged a large-scale protest last night demanding justice in the shooting death of a Kashmiri Pandit youth.
Rahul Bhatt hails from Shakpura area of ​​Putkam district of Jammu and Kashmir. The 36-year-old from the Kashmir Pandit community was working at the taluka office there.
In this situation, the militants who entered the office yesterday, shot Rahul and escaped. Colleagues rushed Rahul to the hospital. However, the doctors who examined him confirmed that he was dead. Police have registered a case and are searching for the terrorists.
In this situation, Kashmir Pandits gathered last night and launched the biggest struggle in Jammu and Kashmir. The Vidya Vidya struggle took place.
Many Kashmiri Pandits have been living in transit camps since the 1990s. In this situation, people who had gathered on the roads after yesterday's incident raised slogans against the central government.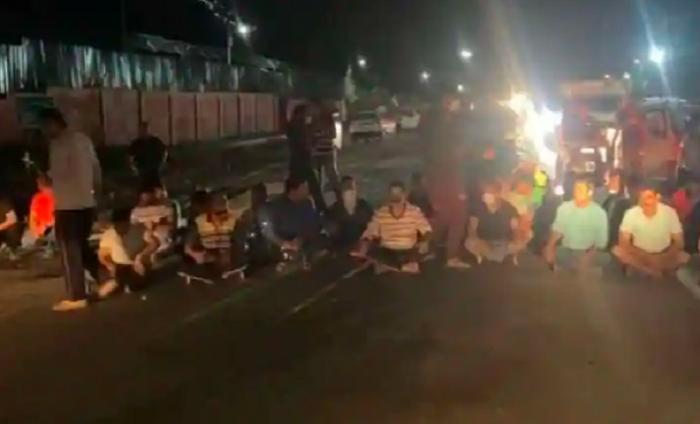 Rahul Bhatt's father Pita Bhatt is a retired police officer. If a person is able to break into a government office and be shot, it is nothing more than a blatant government failure. We (Kashmir Pandits) still have no security here. Thus he said.
He also demanded that a comprehensive inquiry be ordered into the murder.
Meanwhile, police IG Vijayakumar said the killing was carried out by Lashkar-e-Taiba militants. We suspect Latif Ahmed and Akib Sher Kojri as the two main culprits. We are looking for them.
The Kashmir Files movie voiced by … Most recently, the film 'The Kashmir Files' was directed by Vivek Ranjan Agnihotri and starring his wife Pallavi Joshi and Anupam Kher among others. The film is set against the backdrop of the expulsion of Kashmiri Pandits from the Kashmir Valley in the late 80s and early 90s.
It is noteworthy that Prime Minister Modi had personally invited the film crew, including director Vivek Agnihotri, to dare to shoot a film depicting the departure of Kashmiri Hindus during the Kashmir uprising.
In this context, the massacre of Pandits has been on the rise in Kashmir in recent times. Condemning this, the Pandit community who fought last night chanted slogans against the central government, claiming that the central government had abandoned them in the matter.
.