Social networks are on fire, and we are not surprised, even Rocío Osorno has echoed Zara's news on Monday in her Instagram Stories with wool panties in her new collection. And in three different colors, because if we didn't have enough with the sequin panties, now they have come into our life, the Zara wool panties. We are facing a new, Amancio, focus? Well, everything seems to be so. However, Zara, in her new collection, has just added a new proposal only suitable for the brave. This is the 'no pants' trend, which you will put into practice with these wool panties. One more time, zara It proves to be at the forefront of the latest trends but this time we do not know if it is a success. Or that tries to impose the fashion industry. It's about going out without pants. This trend has been appearing progressively, beginning with cycling-style shorts, later going through pleated microskirts and now reaching its most extreme point.
Of course, no matter how fashionable it is, we have not just seen that from going out in woolen, knitted or sequined panties. At least not in Spain. It is a trend recovered from this past winter, a perfect technique for those who want to show off infinite legs. It is clear that in this case we can say that Zara he has caught us all in our panties with your Monday news.
Wool panty, from Zara (17.95 euros)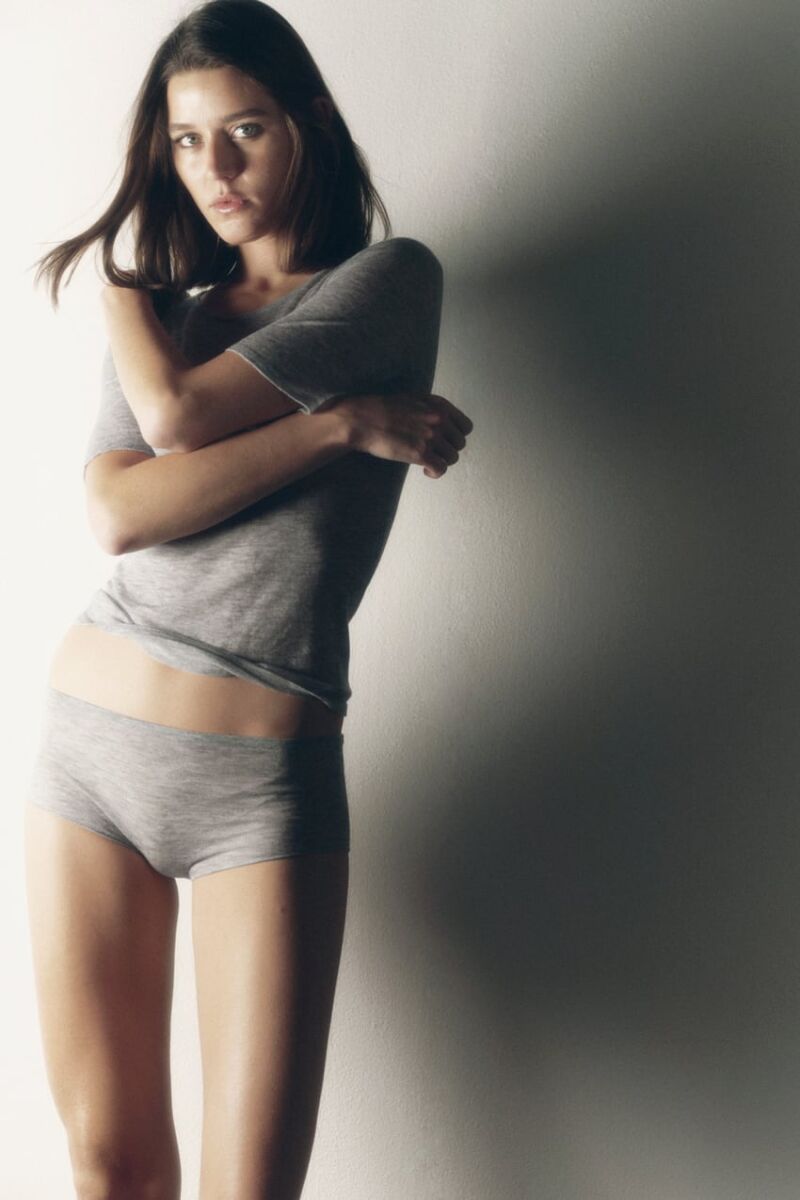 A Zara panties made of 100% wool available in three colors: light blue, light pink and grey. And it can already be a good wool, because at 18 euros each panties, less is more.