Ukrainian President Volodymyr Zelensky denounced on Wednesday the lack of "unity" between Western countries, more than three months after the start of the Russian military operation in his country.
"My question is the following: is there practical unity (in the West)? I don't touch it," the Ukrainian president stressed during a video intervention at the Davos Economic Forum in Switzerland, stressing that "it needs the support of a united Europe."
"Is there unity about the accession of Sweden and Finland to NATO? No. So is the West united? No," Zelensky added at a breakfast organized by Ukraine.
He continued, "Our strength was the unity within the country, and now this depends on the unity of the West to be strong and strongly support Ukraine" in the face of Russia. "We will have an advantage over Russia when we are truly united," Zelensky said.
The Ukrainian president once again expressed his "gratitude" to US President Joe Biden for new financial aid worth $40 billion.
"We need support from a united Europe," he said, denouncing the position of Hungarian Prime Minister Viktor Orban, who is still reluctant at this stage to impose an embargo on Russian oil. "Something is not going well with Hungary," he added.
Hungarian Prime Minister Viktor Orban (archive)
This comes as Polish President Andrzej Duda expressed on Tuesday his "deep disappointment" that Germany had not yet supplied his country with tanks in exchange for those sent by Warsaw to Ukraine.
"We handed over to Ukraine tanks, and their number was large," Duda said at the Davos Economic Forum.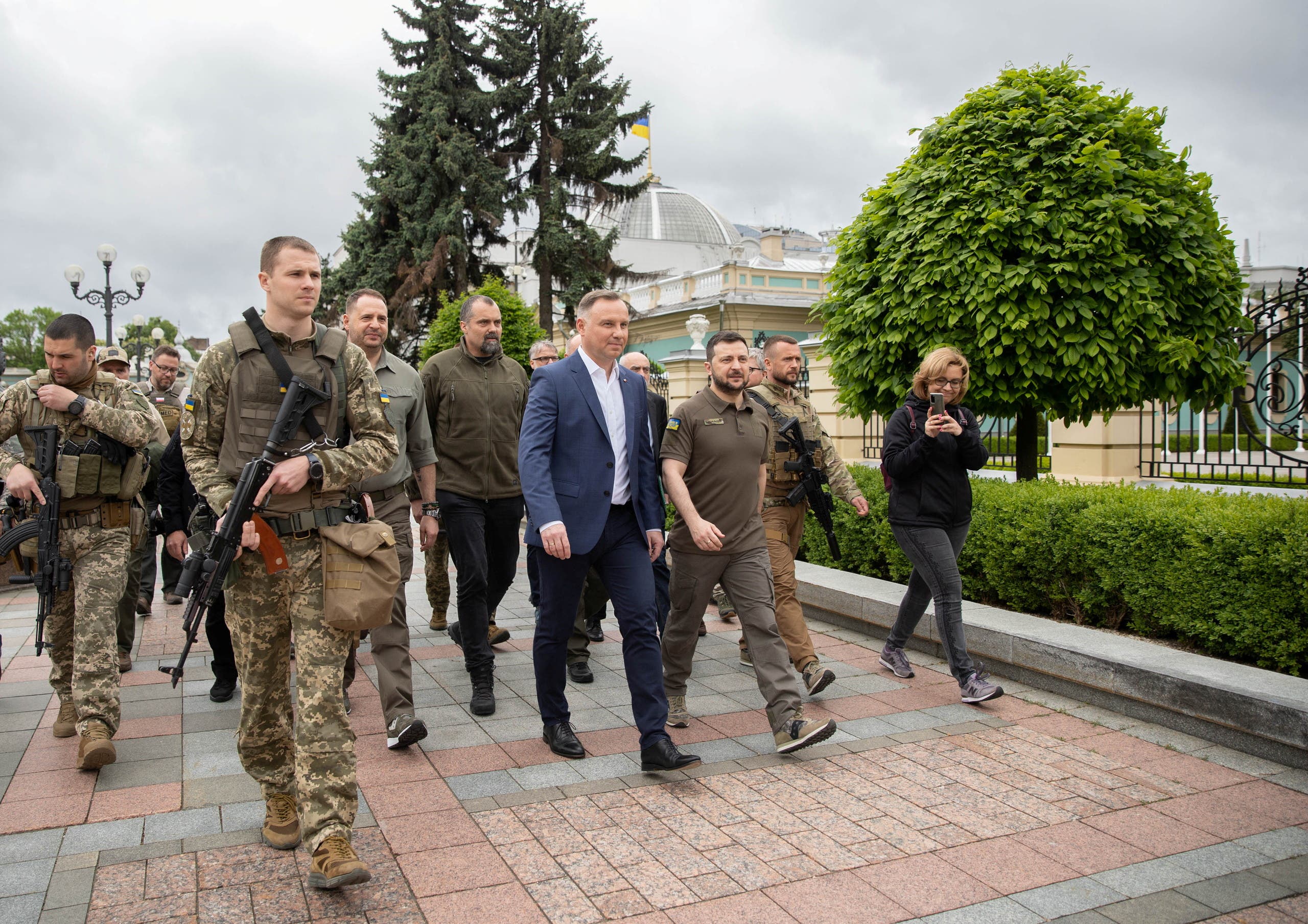 Polish President Andrzej Duda with Zelensky in Kyiv this week
He added: "If we were supported by our German allies with a number of tanks that allow us to replace the tanks delivered to Ukraine we would be very grateful. We received such a promise. But now we hear that Germany does not want to fulfill this promise. For us it is a great disappointment."
Warsaw acknowledged in April that it had sent Soviet-made T-72 tanks to Ukraine, but did not specify how many. According to the media, there may be more than 200 tanks.