Ukrainian President Volodymyr Zelensky said on Friday, on the 100th day of Russia's military operation on his country's territory, that Ukraine would win at the end of the war.
"Victory will be our ally," he said in a video clip filmed in front of the presidential building in Kyiv, along with Prime Minister Denis Shmygal, Parliamentary Majority Leader David Arakhamia, Presidential Office Chief Andrei Yermak, and Presidential Adviser Mikhailo Podolyak. "Representatives of the state are here, and they have been defending Ukraine for a hundred days," he added.
Russian soldier killed in Kharkiv
For its part, the United Nations stressed today that no party will win the fighting in Ukraine.
"There is no victor, and no side will be victorious in this war," Assistant Secretary-General of the United Nations and UN Coordinator for Ukraine, Amin Awad, said in a statement. "Instead, for a hundred days we have witnessed what has been lost: lives, homes, jobs and opportunities." .
"This war had unacceptable repercussions on the people, and affected the lives of civilians in all its aspects," Awad said.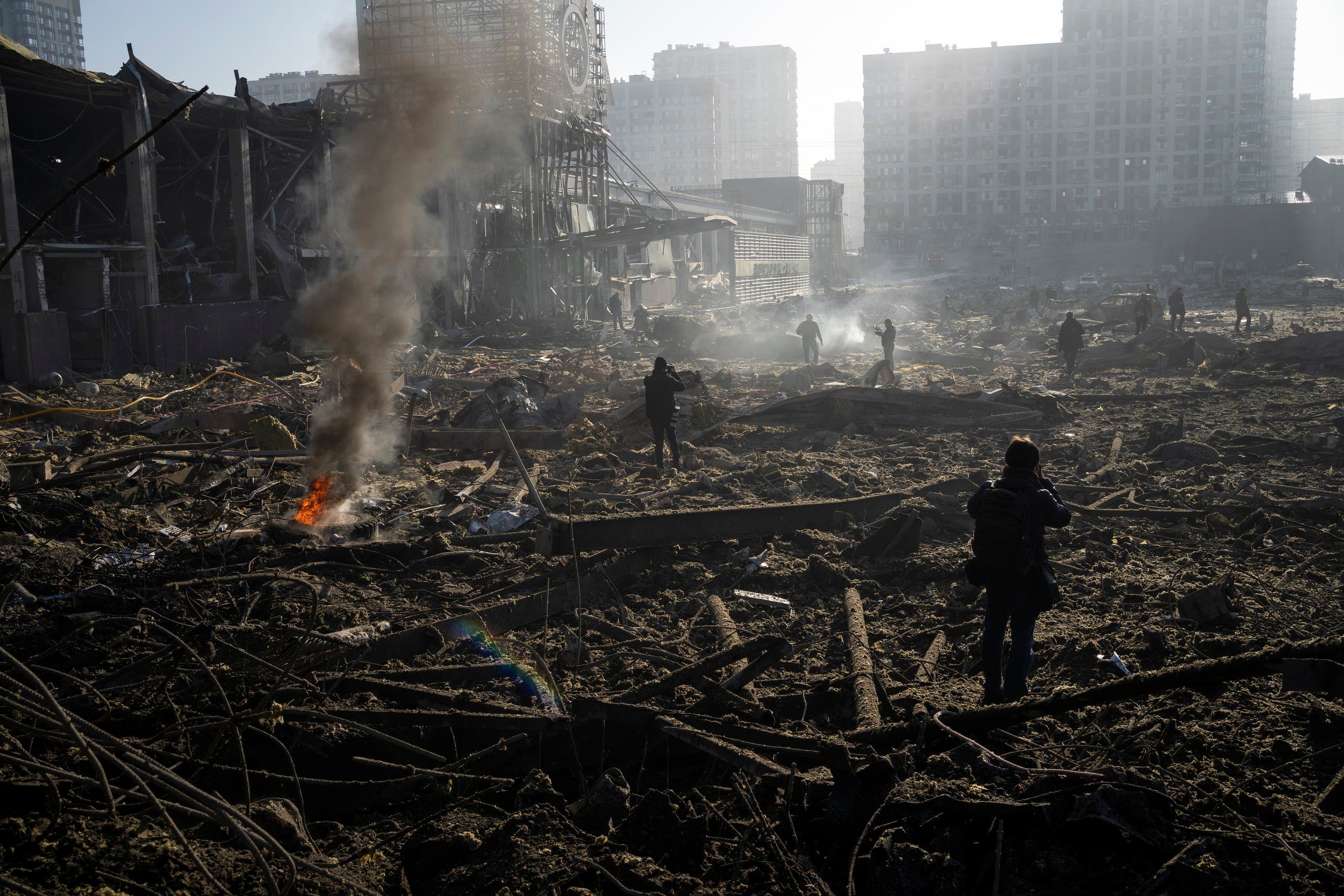 A destroyed shopping center in Kyiv after the fighting
"In a little over three months, some 14 million Ukrainians have been forced to leave their homes, most of them women and children," the statement said.
The United Nations said it was working to reduce the "devastating repercussions of (the war) on food security by seeking to launch trade in grains and basic commodities."
"We need peace. The war must end now," the UN statement said.