Ukrainian President Volodymyr Zelensky announced a possible exchange of Russian prisoners in exchange for wounded members of the Azov battalion at the Azovstal plant in the southern city of Mariupol.
However, he pointed out that this matter will always depend on Moscow.
This came during an interview with Zelensky on the program "Porta a Porta" on the Italian channel "Rai1", which will be broadcast on Thursday evening.
continuous bombardment
It is noteworthy that despite the offer made by Kyiv on Wednesday to the Russian forces to withdraw the last of the combat soldiers stuck in the huge steel plant in the city of Mariupol in southern Ukraine, the Russian bombing apparently continued on the Azovstal plant, which in the past few weeks attracted international attention.
On Thursday, the Ukrainian army announced that Russian forces were continuing air strikes on the sprawling steel plant in the coastal city, which has become almost destroyed.
Azovstal plant (archive from AFP)
The General Staff also clarified, in its operational statement for the 78th day of the Russian military operation, that Russia fired artillery shells and grenades at Ukrainian forces in the Zaporizhia axis, which was a haven for civilians fleeing from Mariupol, according to the Associated Press.
No progress yet
It is noteworthy that the Ukrainian government had announced on Wednesday that it was looking for a practical solution to the issue of the fighters trapped in Azovstal, and suggested that Moscow evacuate its seriously wounded fighters in exchange for the release of Russian prisoners.
However, Deputy Prime Minister Irina Vereshuk made it clear at the same time that the talks have not made progress so far.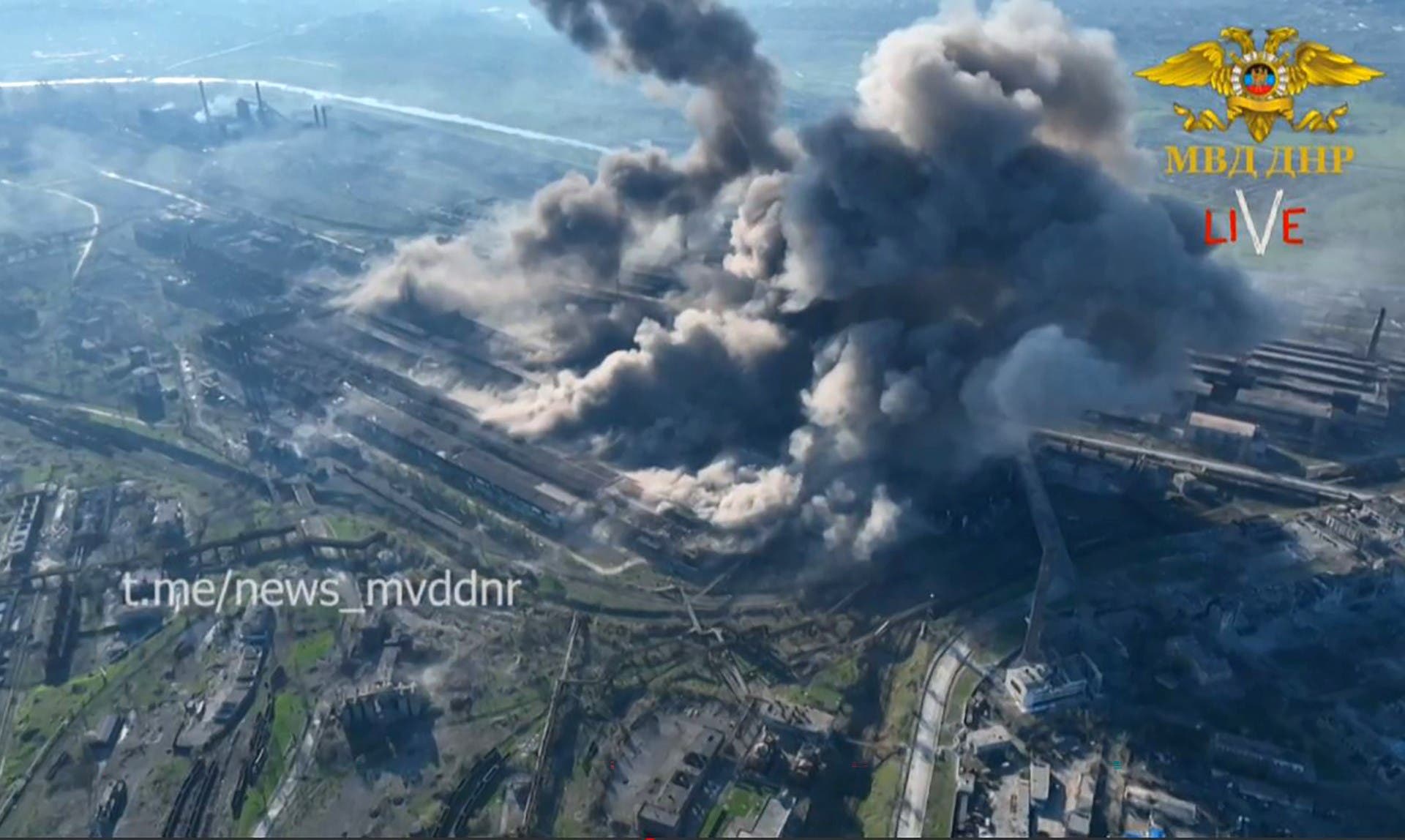 Azovstal plant (archive from AFP)
The past days witnessed the exit of all the women and children from the steel factory besieged by the Russian forces, but a number of fighters affiliated with the Azov Brigade, whom Russia accuses of extremism and Nazism, refused to surrender and leave.